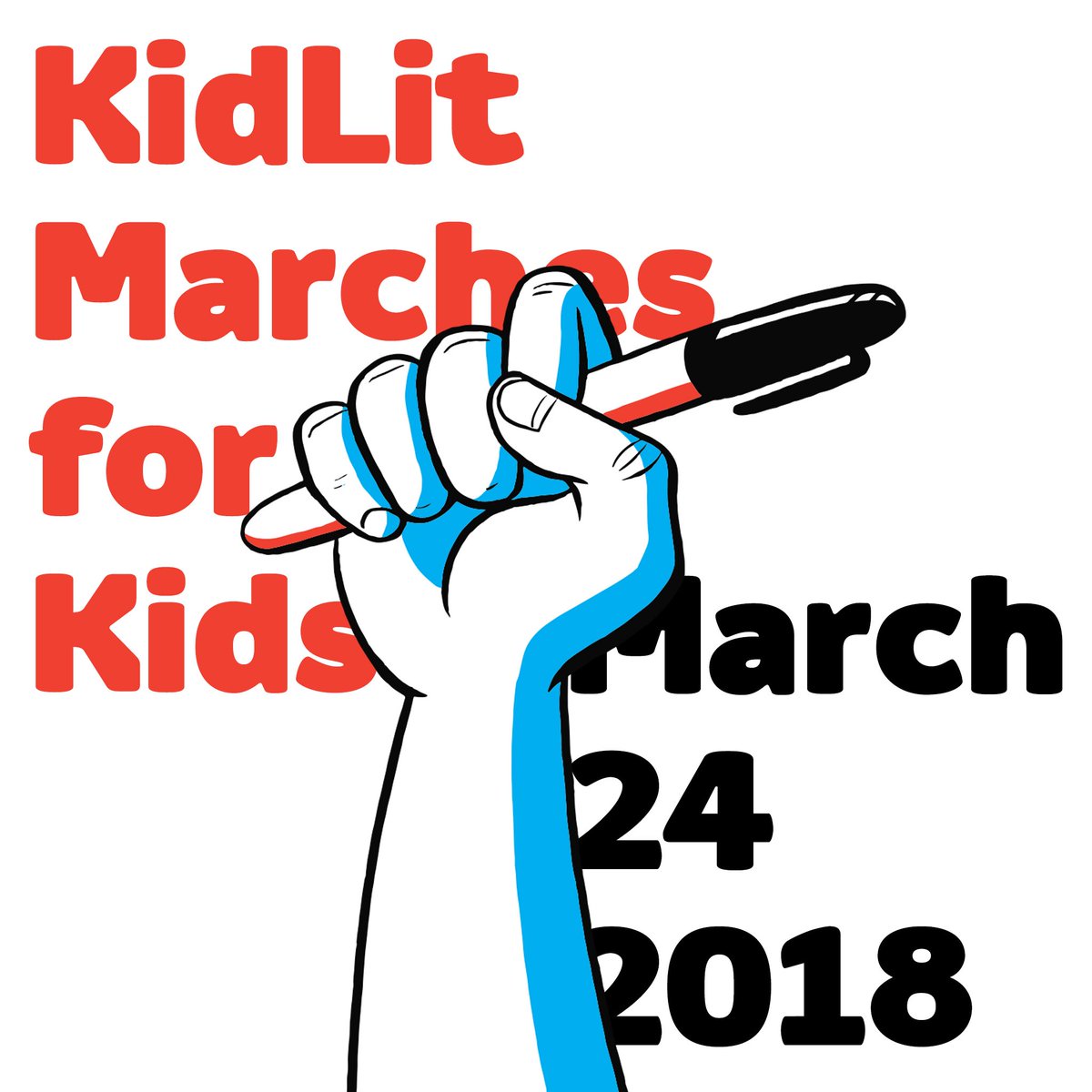 After the February 14 fatal shootings of 17 people at Marjory Stoneman Douglas High School in Parkland, Fla., student survivors announced a rally and march for increased gun control and school safety measures. Their March for Our Lives will take place on Saturday, March 24, in Washington, D.C.
Last Friday, young adult authors Jenny Han and Raina Telgemeier e-mailed their kidlit community to say they would organize kidlit groups to march together in New York City and in the Bay Area for the #MarchForOurLives. The authors created the hashtag #KidLitMarchesForKids, and Telgemeier--along with Siobhan Vivian's husband, Nick Caruso--designed a graphic so that kidlit people can easily find and distribute info about the march in their towns. There are now organizers in Los Angeles, Washington, D.C., Pittsburgh, Pa., and Ann Arbor, Mich., and other locations are joining the list daily. In the capital, author Ellen Oh has volunteered to be a point person and East City Bookshop will serve as a staging area where people can meet up for the march or make posters.
Details are still forthcoming, but most important, Han and Telgemeier want authors, illustrators, publishers, librarians, booksellers, bloggers, etc., to save the date: on March 24, KidLit Marches for Kids.