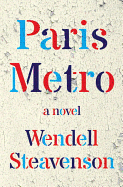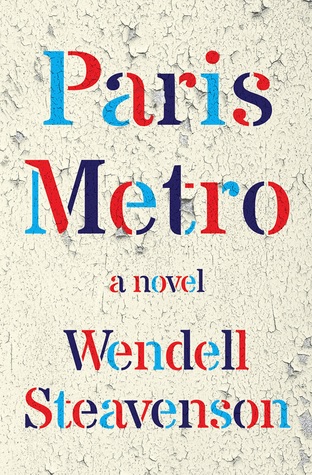 The challenge facing a serious novelist who wants to produce something more than a potboiler about the complex relationship between Islam and the West is twofold. First, she must create a fictional world that's at least as plausible as the one that unfolds on the Internet and television every day, and then populate it with multidimensional characters who are more than mouthpieces for clashing worldviews. In Paris Metro, Wendell Steavenson (Circling the Square: Stories from the Egyptian Revolution) succeeds impressively on both counts. Fully engaging with these challenges, her debut novel is sophisticated in both its politics and its treatment of the family drama at its heart.

Like Steavenson, her protagonist, Catherine ("Kit") Kittredge, is a journalist who's spent most of her professional life traveling from one hot spot to another around the world. While in Baghdad following the U.S. invasion in 2003, she meets and eventually weds Ahmed Solemani, the son of a murdered Iraqi diplomat, whose ambition is matched only by his penchant for concealment. Kit undergoes an express conversion to Islam solely for the purpose of their marriage, and a short time later discovers her husband will be bringing a son from his first marriage--the boy Kit calls "Little Ahmed"--into the relationship.

The ill-matched pairing predictably falters and fails, and Kit finds herself in Paris with Little Ahmed in the fateful year of 2015--bracketed by the terrorist attack on the satirical magazine Charlie Hebdo, to which she has a deeply personal connection, and the mass killings centered on the Bataclan theater. Kit's despair over these events is heightened by her anxiety that her adopted son, now 13 years old, is falling under the influence of a radical imam.

Steavenson thoughtfully portrays Kit's growing distress over the threat of terrorism, exacerbated by the fear that both her ex-husband and son may be more involved in perpetrating similar crimes than she is willing to admit. For all her immersion in the Muslim world, she admits, "I didn't hear their fear; my own had canceled out empathy." By the time the novel reaches its climax, events have moved Kit closer to a more sophisticated understanding of the dangers in an early-21st-century world, but Steavenson never suggests there will be any easy solutions to these conflicts. Fans of work by Graham Greene or John le Carré will find much to admire in the engrossing Paris Metro. --Harvey Freedenberg, freelance reviewer

Shelf Talker: The political and the personal intertwine in this story of a journalist struggling to bridge the divide between Islam and the West.