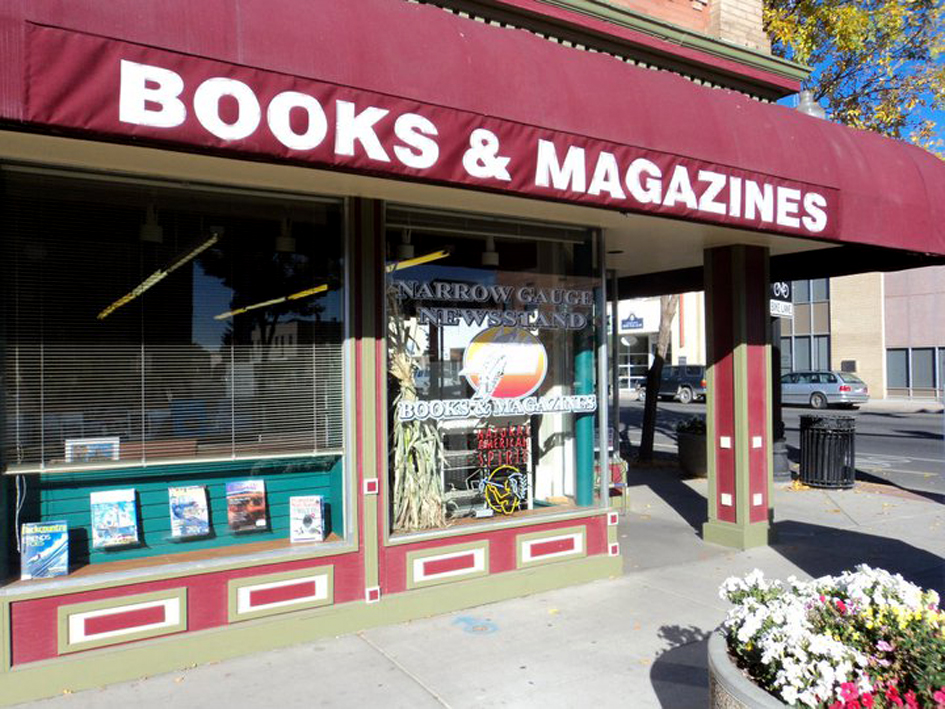 Narrow Gauge Newsstand, Alamosa, Colo., will close Friday after 40 years in business, though a movement to turn the space into a co-op bookstore is underway. Manager Christie Lindsay told Alamosa News the store is closing because its magazine distributor is going in a different business direction. She noted that owners John and Mary Anne Duffy once had 13 stores operating throughout the state, but Al's Newsstand in Fort Collins will be their last once Narrow Gauge Newsstand ends its run.
"It was an integral part on how we operate and losing them is devastating," she said. "It's the magazines that bring people in."
Despite the closing, "a sequel is planned for the space," Alamosa News wrote, adding that while discussions are currently in their early stages, Julie Mordecai, director of the Rio Grande Farm Park, "wants to transform the corner into a cooperative bookstore. With the blessing of John Duffy, Mordecai hopes to sell new and used books, food and art supplies along with hosting events such as book clubs, writing workshops and book signings. The co-op may expand into the area upstairs and open temporary office stations."
"I think bookstores can be a place where people can gather and learn and write and buy books and create community," she said. "I don't want to lose this anchor in downtown Alamosa. But we're going to need help and volunteers."