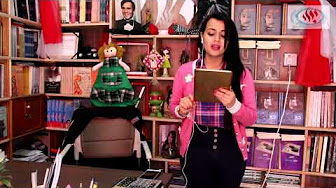 A new bookstore in Baghdad "is making waves--not for the titles it sells but for who owns it," NBC News said in reporting that BagBara'a Abdul Hadi Mudher al-Biyati is "the first woman to run a shop and publishing house on al-Muntanabbi Street, home to the Iraqi capital's historic book market."
"I didn't think at all of how others would look at me," said 29-year-old al-Biyati. "I was only thinking of the fact that I am achieving something when I convince someone to buy a book from me."
Born into a family that loves books and literature, she frequented al-Muntanabbi Street and eventually struck up a conversation with a bookshop owner. She recalled: "Without thinking, I asked him, 'Will you accept me to work with you as a volunteer and take care of your social media pages?' " He did, and for three years she managed the company's social media accounts and sold books at its stall on al-Muntanabbi Street, site of a March 2007 bombing that killed 30 and led to the area becoming a pedestrian-only zone.
Last February, with financial backing from her father, she opened Bara'a Bookstore and Publishing House, and has now published six books. She said she wants "to bring back the importance of females in our society." Her efforts also include a weekly broadcast on local TV discussing newly published books and Bara'a Is Reading on her YouTube channel, where she talks about books that have recently been published or translated into Arabic.
"I can come to the book market alone now, but four years ago I couldn't," al-Biyati said. "Life has improved and I hope that it will improve more and more in the future."