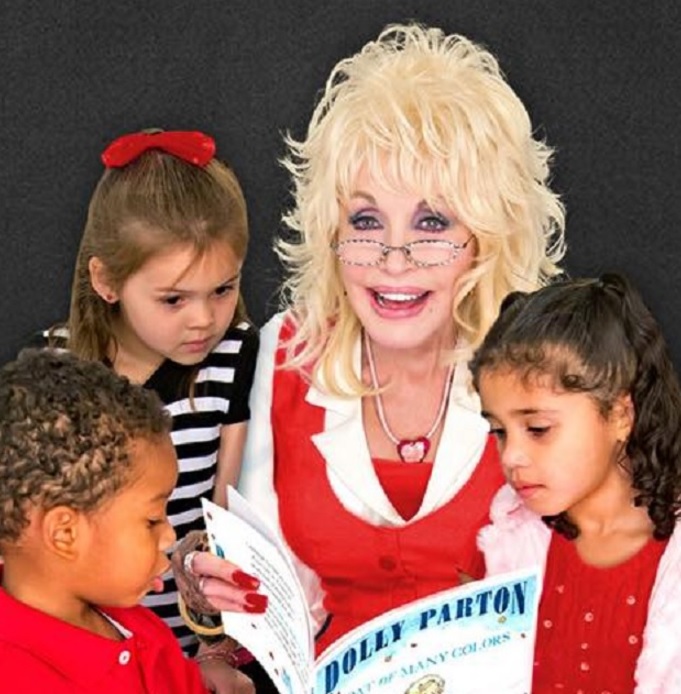 Librarian of Congress Carla Hayden and Dolly Parton's Imagination Library are partnering to sponsor a monthly reading program for young readers at the Library of Congress. From March through August, the library's Young Readers Center will host story time on the last Friday of each month in the Great Hall of the Thomas Jefferson Building. The event features a reading of a book for children up to age five, music and special guests. Programs will also be livestreamed on the library's Facebook page and its YouTube site (with captions).
The announcement was made during a special presentation by the Imagination Library, which mails free books to children from birth to age five in participating communities in the U.S., U.K., Canada and Australia. Parton presented the 100 millionth book her project has given away to the Library of Congress.
"Dolly Parton's work through her Imagination Library is awe-inspiring," Hayden said. "They have counted the number of books given away--100 million--but there is no way to truly quantify the impact this program has had on developing young readers across America and in other parts of the world. This is an extraordinary gift to humankind. The Library of Congress shares this passion for developing young readers and I am so pleased to announce these cooperative programs, which will provide an opportunity for children anywhere to connect with a fun, engaging reading experience."
Parton commented: "I always like to say that 100 million books have led to 100 million stories. I am so honored that our little program is now grown to such a point that we can partner with the Library of Congress to bring even more stories to children across the country."