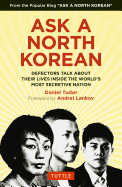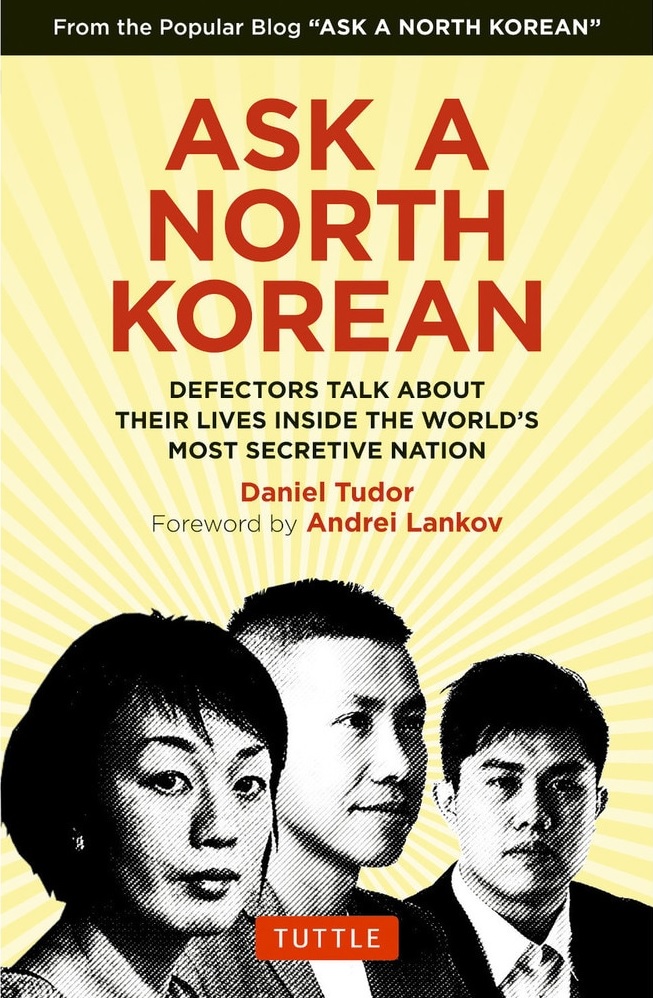 Originating with the NK News weekly column "Ask a North Korean," Daniel Tudor's book by the same name offers readers an insider's perspective of the country "labelled as the last genuine Communist/Stalinist place on earth." Tudor, a correspondent in South Korea for the Economist, takes questions from people around the world and poses them to North Korean defectors. The questions cover topics not typically discussed elsewhere, issues that focus on ordinary life such as dress, propaganda, farming, love and plastic surgery.

Tudor adds a caveat in his introduction noting that the essay contributors, as defectors, were unhappy or disadvantaged enough to risk their lives to leave North Korea. Therefore, he points out, "their views may not always be representative of the general North Korean population." Still, the essay writers are diverse, offering glimpses of life in major cities, including Pyongyang, as well as more rural farming regions, and providing perspectives both male and female and of varying ages and statuses.

Even with the variety of contributors, the overall impressions of North Korea don't differ wildly. Common themes run through many of the stories, like limited travel, the emergence of a market economy and the prevalence of informers. Ji-min Kang expounds on the lack of trust in others while explaining life in Pyongyang: "I have a lot of friends around me now, something I could never really have in North Korea. There, it's very difficult to form proper relationships with other people--when I lived there we were prohibited from privately meeting with more than five people and were under a surveillance system that made us monitor even our closest friends."

Mina Yoon's response is similar when focusing on the question, "Do North Koreans really believe the government's propaganda?" She explains, "In North Korea it is very hard to know what others are really thinking. Because of the strict regulations on speech, people cannot openly exchange their opinions with others." These underlying commonalities influence what North Koreans wear, how they consume media, even their adherence to funeral customs.

The range of subjects covered in Ask a North Korean is fascinating, allowing the reader to understand citizens of this shielded country. Simultaneously, the essays are unnerving, given conflicted views of the press and freedom of speech around the world, not just in North Korea. It's a stark reminder of how valuable these rights are and how easy it is to take them for granted.

The book's color photos complement the essays and help ground the more abstract ideas. Ask a North Korean is an informative and intriguing collection, offering a light into what is for most a dark tunnel. --Jen Forbus, freelancer

Shelf Talker: North Korean defectors respond to questions about living in the secretive half of the Korean Peninsula.