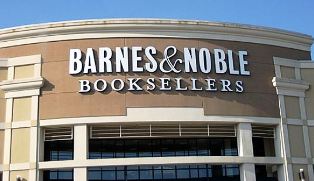 Barnes & Noble has launched the Barnes & Noble Book Club, a national book club that will meet seasonally at the company's 632 stores to discuss "some of the greatest books being published." The book club meetings, all held on the same day, will be led by B&N booksellers and feature "exclusive content and special in-store promotions for book club members."

The book club's first pick is The Female Persuasion by Meg Wolitzer, which will be published by Riverhead Books on April 3. The B&N Book Club meetings about the novel will be held on Wednesday, May 2, 6-7 p.m., local time.

Liz Harwell, director of merchandising, commented: "Meg Wolitzer's The Interestings firmly established her as one of the most important writers of our time, and The Female Persuasion further cements her importance with a timely story about a young woman who meets a mentor that changes her life. The Female Persuasion is a must read of the year."

B&N is offering customers an exclusive edition of the book that includes a reading group guide and an essay by the author. Book Club participants on May 2 will receive a free regular, tall, hot or iced coffee and one free cookie from the café, and one signed copy of the book will be given away. Customers are asked to sign up at the customer service counter in store to participate.

On May 2, Wolitzer will appear at B&N's Upper West Side store in New York City for a discussion, q&a and book signing.