As allegations of sexual harassment and sexual misconduct have surfaced in recent weeks against authors like Sherman Alexie, Daniel Handler, Jay Asher and more, independent booksellers have been left trying to process what that means for the industry and for their stores. Shelf Awareness has reached out to indies from around the country to get a better understanding of how they're responding to these changes.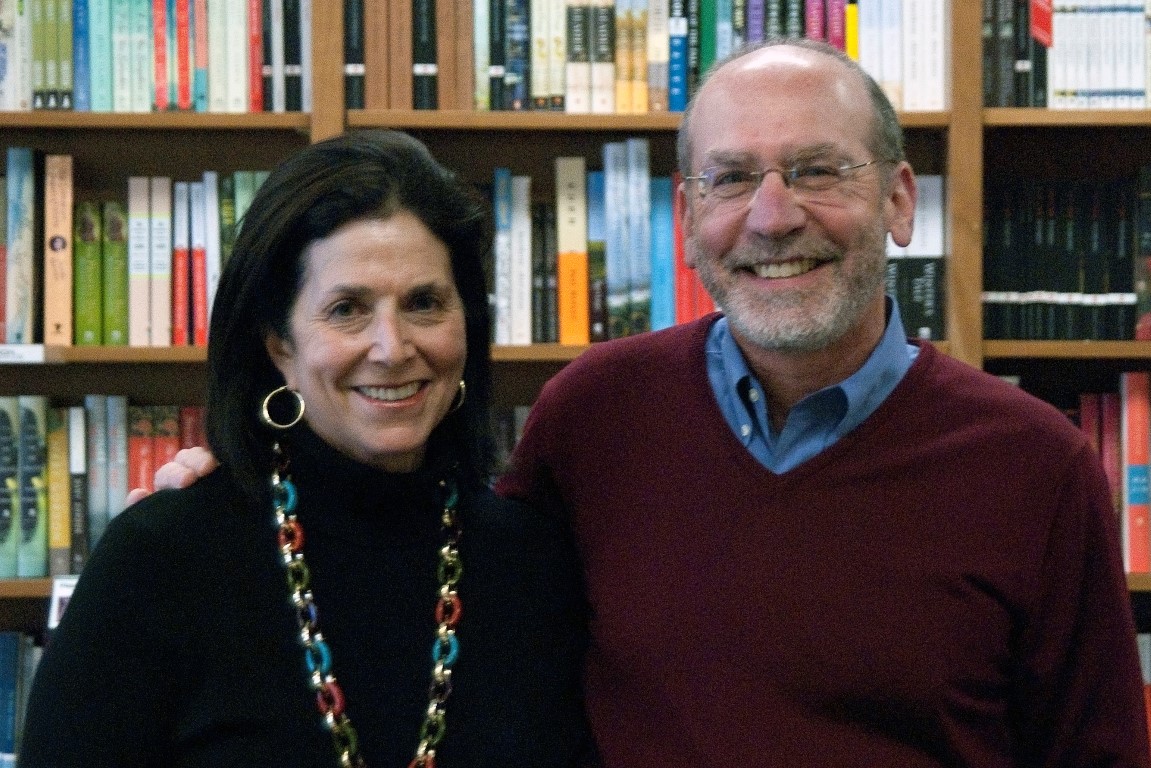 Lissa Muscatine and Bradley Graham
In Washington, D.C., Politics & Prose Bookstore co-owners Bradley Graham and Lissa Muscatine have not pulled any books nor made any sort of official statement since the allegations came to light, but reported that towards the end of last year they did decide to cancel events with authors who had been accused of sexual misconduct. The decisions were made after consulting with those authors' publicists and publishers. The sexual misconduct allegations have been discussed at meetings with senior staff, though the topic has not come up at all in conversations with customers.
On the possibility of pulling books by an accused author, Graham said that while P&P has a policy of not carrying books containing things like hate speech, he did not think it was the store's position to "stand in judgement of the personal actions of authors" and then make decisions on what is carried in the store "based on that kind of consideration." He did acknowledge, however, that there was a distinction between carrying a book and choosing to promote a book, whether that be through an author event, a spot in a window display or a prominent place in store.
Muscatine said that in the event of an accused author coming out with a new book, P&P staff would have to "look at these case by case." She emphasized that they take these issues incredibly seriously, and did not want to "play judge" until all the facts are known. One thing that has been discussed internally in the past but never implemented, she continued, was the possibility of donating a portion of proceeds from an author who has done something "we think crosses a line" to a cause related to remedying "whatever that ill was."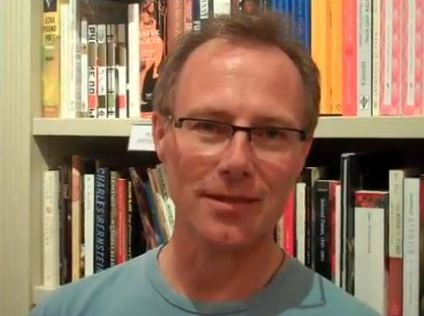 John Evans
At DIESEL, a bookstore in Brentwood and Larkspur, Calif., co-owner John Evans said that he makes a "pretty strong divide" between "the work and the author," and envisions the bookstore as a place that provides readers access to the "whole, wide range" of human experience, however ugly some of that may be. He emphasized that carrying a book does not mean the store advocates for the author of that book or even the book itself necessarily, and added that he would rather see someone go through the legal system, suffer the consequences of their actions and serve their time than see everything they've ever written be censored or erased.
"Who am I to say who can or can't read something," Evans wondered.
While he would not pull the books of accused writers like Sherman Alexie from the shelves, Evans said he would leave it up to booksellers to remove any shelf-talkers on his books if they felt compelled to do so. He noted that should any of the accused authors continue to publish books, booksellers would face not only the ethical question of choosing whether to host them at all but also pragmatic considerations: if an author who could once easily draw 200 people could now draw only 20, and they're all outraged by him, would an event even be worth the resources? Providing such an author with a platform through which he could defend himself, Evans continued, would also mean getting yourself and your store into the "reputation business."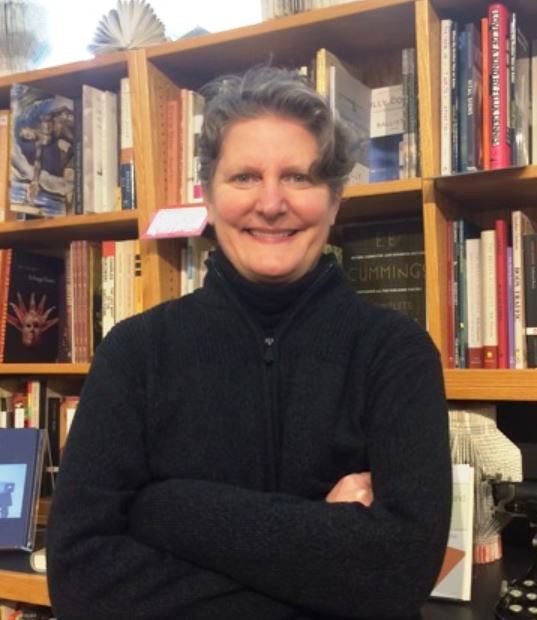 Pam Cady
Pam Cady, manager of the general book department at University Book Store in Seattle, Wash., said that in terms of store policy, she could relay only that she and other staff members are having "an ongoing conversation" about how to respond to the various allegations. No books have been pulled or statements issued, and Cady said that "as the conversation evolves, we're evaluating our policies." She added: "We haven't come up with any one way to deal with any of it. We're doing our best to talk to customers about it." She also described the situation as "uncharted territory," with no similar experience in bookselling to which she could point.
But speaking personally, she said she and her staff are "heartsick" about the allegations. "It's so troubling and disturbing," continued Cady. "In many cases the people being talked about are huge independent bookstore supporters."
When it came to talking about the issues with customers, Cady explained that no one has asked for any sort of censorious action like pulling books from the shelves. Rather, people seem to be reaching out to booksellers as a way to wrap their heads around what's going on. "People are so discouraged and troubled by it," said Cady. "We're all kind of reeling."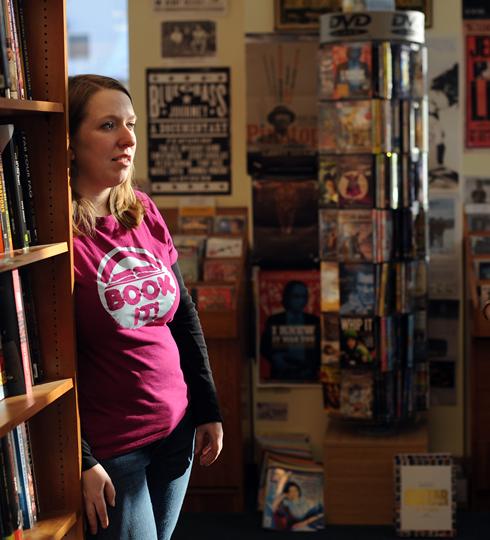 Suzanna Hermans
Suzanna Hermans, co-owner of Oblong Books & Music in Rhinebeck and Millerton, N.Y., said the allegations against Handler, Alexie and others have not been mentioned by her customers, though she and staff members are talking about it internally. She has not pulled any books, explaining that she does not generally "pull books from my shelf unless the book is being officially recalled by the publisher," and tends to feel it is not appropriate for her to pull books for that kind of reason. She added that while she doesn't believe carrying a book means that she vouches for the personal behavior of the author, an author's actions would be a factor in choosing whether to stock their future work and in what quantity.
"We don't take this stuff lightly," said Hermans. "You can't be a person like this and not expect some repercussions."
Hermans said she felt "extremely disappointed" in all of the accused authors and thought of this sort of behavior as something that is "a problem in every business in America," and "not unique to the book community or even the entertainment industry." The discussion of sexual harassment and misconduct in the book world, she continued, has become part of a larger, cultural conversation about "changing attitudes and behaviors in every industry."
"We probably haven't seen the end of what's to come," Hermans said. "Speaking about this stuff is essential."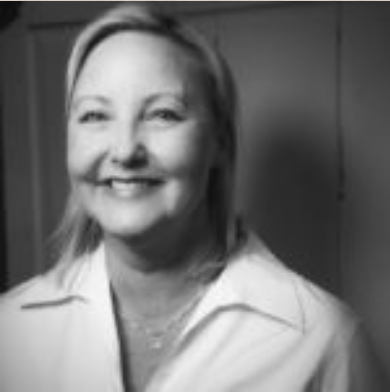 Suzy Takacs
In the wake of the allegations against Alexie, Handler and other authors, Suzy Takacs and her team at The Book Cellar in Chicago, Ill., have decided to create an official code of conduct for their Chicago Young Adult Book Festival, which they've held annually for the last few years. Takacs had few specifics to share about the code of conduct, as it is still being formulated, but said it would apply to everyone attending the fair, including visitors and authors. She's sent a rough draft of the code of conduct to a lawyer, to make sure everything was acceptable and above board. She hopes to keep it simple and to cover expectations of behavior and include information about who someone can speak to if they feel uncomfortable while at the fair.
On a personal level, Takacs said that watching authors who have been such proponents of independent bookstores get accused of sexual harassment has been "heartbreaking." She found out about the various allegations from her staff members, and Takacs reported that it has led to many conversations among staff members about what is and isn't appropriate when it comes to interacting with authors at events: Is it okay to hug an author? Is it okay for an author to touch a bookseller on the shoulder? She said they "haven't come up with any answers."
Takacs also suggested that Penguin Random House or another large publisher could take the lead in creating codes of conduct for their authors to follow while at book events or book fairs. --Alex Mutter