Russ Solomon, the charismatic, hard-driving, smart and funny founder and longtime head of Tower Records and Tower Books, died on Sunday at age 92. He left in a way that seemed appropriate, which the Sacramento Bee captured in the headline of its obituary yesterday: "Founder of Tower Records dies at 92 while drinking whiskey and watching the Oscars."

His son, Michael Solomon, told the Bee: "Ironically, he was giving his opinion of what someone was wearing that he thought was ugly, then asked [his wife] Patti to refill his whiskey. When she returned, he had died."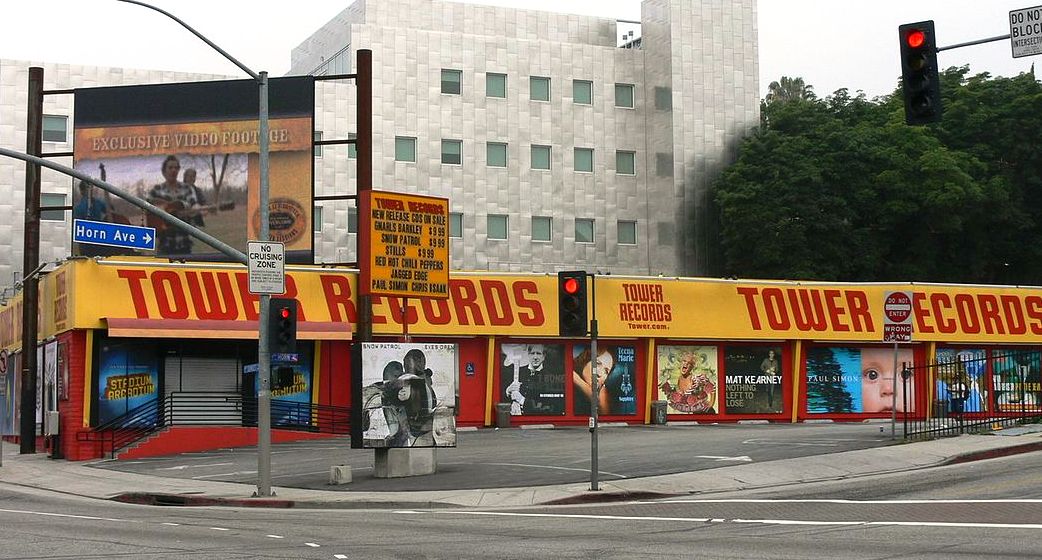 Tower Records were iconic stores, which began in Sacramento in 1960, then spread across the country and around the world, with branches as far away as London, Tokyo and Singapore. The stores sold some books, and there were a few freestanding Tower Books locations. The company also sold videos. At its height in the 1990s, the company had 200 stores and sales of more than $1 billion a year.

As the Bee noted, Solomon was a retail pioneer and "operated on a philosophy that was obvious to him but extraordinary for its day: Build big stores and pack them with as much music as possible."

Unfortunately for Tower, in the early '90s, superstores then became the rage in a variety of categories. In the book world, Borders and Barnes & Noble expanded across the country. Then Amazon opened, and soon digital downloading of music became popular. Tower, which had expanded rapidly and had high debt, began to have serious problems. The company closed in 2006, although a few franchise operations continue in business internationally.

All Things Must Pass, a documentary by actor Colin Hanks about Tower that starred Solomon, was released in 2015.

Famously in the Tower headquarters lobby, Solomon had a collection of ties that he had cut off dressed-up visitors; attached to the ties were the former owners' business cards.

Many people in the book business who worked for Tower remembered Solomon yesterday. Paul Harrington wrote: "I have a fondness for the fellow because in a real way he made me the bookman I am today. I've always seen the role of publishers and booksellers as transmitters of ideas. We provide access to readers to writers' works. Tower stores were open late in a town that went to sleep early and gave me access to ideas of culture and more that would not have been otherwise easily accessible. Working for Tower gave me physical access to all of that and, most importantly, the things I learned there and people I met in those years formed the basis of the career I've built since. I'll be raising a glass of whiskey or two for years to come in the man's honor. Access is everything, baby!"

And Megan Zusne wrote: "Thanks to Tower Records, to Russ Solomon, I experienced a book career of a lifetime! And now, heavily involved in the music business (and even living in a city and state that has never had a Tower store), I carry a certain cachet, since EVERYONE seems to have heard of Tower Records and its reputation as the hippest place to work on the planet. Thank you, Russ Solomon."