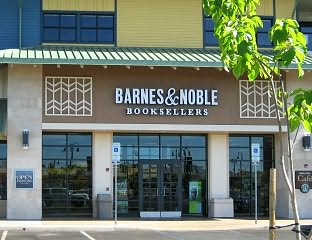 B&N in Lahaina
In Hawaii, Barnes & Noble will open its new temporary location March 12 in Kahului at Maui Marketplace while it continues to search for a permanent location on Maui. Last fall, the company's announcement it would close the Lahaina Gateway Center store prompted a public outcry. B&N subsequently negotiated a lease extension and eventually found the temporary space.
Jim Lampassi, B&N v-p, real estate development, said, "The outpouring of support from the community as we tirelessly worked to find a new store in the area was heartwarming, and we can't wait to continue to serve our loyal customers on the island."
He also thanked broker Roger Lyons of CBRE in Honolulu for "helping us to identify an appropriate short-term lease until we find a more permanent location, and Petco, the previous occupant of the space who we are subleasing it from. We would also like to thank the Festival Companies, our landlord in Lahaina, for granting us more time to find a relocation space."