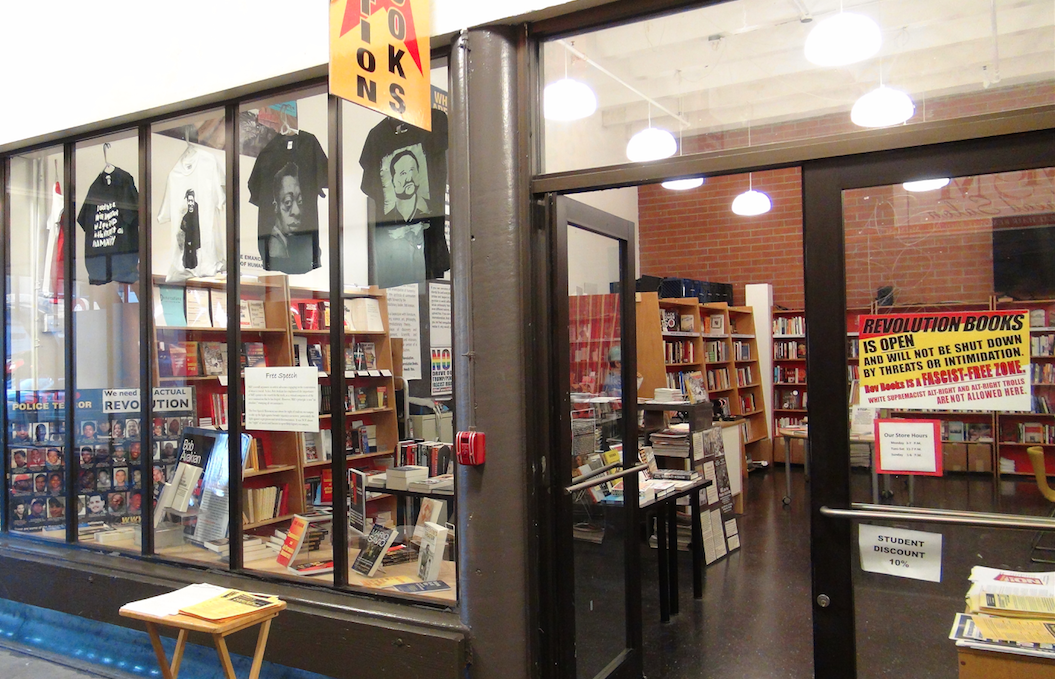 On Saturday, March 3, Revolution Books in Berkeley, Calif., faced another in a long line of threats from white supremacists, Trump supporters and alt-right protesters dating back to September of last year. According to store manager Reiko Redmonde, a group wearing Make America Great Again hats and carrying American flags arrived at the store and explicitly threatened to "burn down your bookstore."
Redmonde reported that members of the group said they went to the store to "mark the anniversary of the first pro-Trump rally" in Berkeley last year. They also posted on social media claiming to be "warriors" fighting to "liberate Berkeley."
Revolution Books has faced right-wing threats since at least September 24 and 25 of 2017, during Milo Yiannopoulos's "free speech week," when some 40 white supremacists and Trump supporters gathered at the store. The group, which banged on the windows, threatened staff and customers, and tried to storm the store, had to be dispersed by police. Threats against the store have continued since.
Redmonde added that while staff members are "taking this vicious threat seriously, they are more committed than ever to the mission of the store."