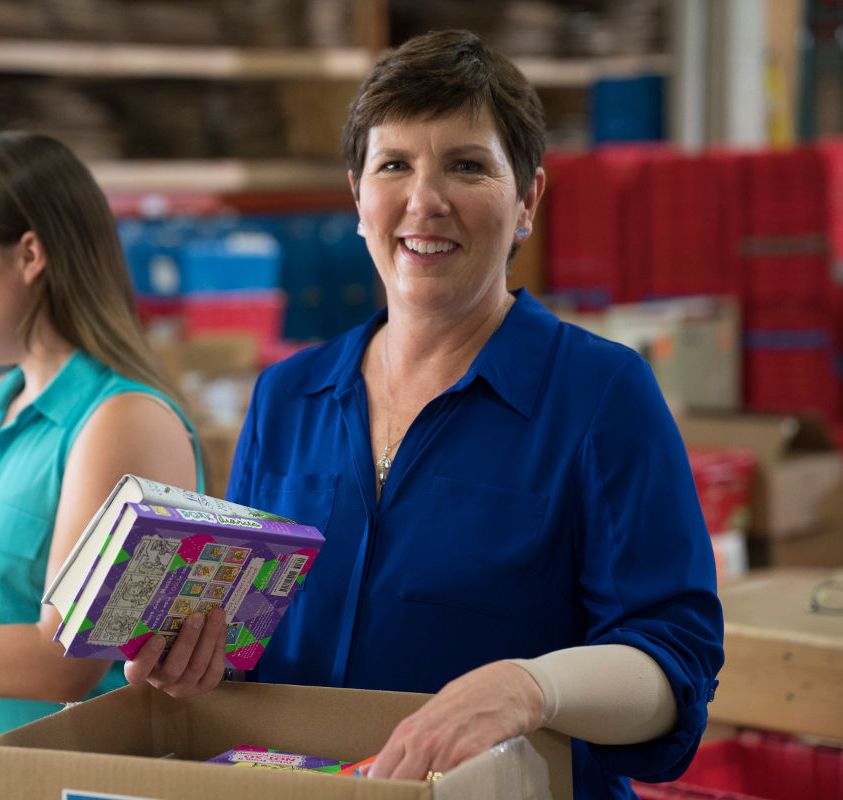 Becky Anderson
To rally support in the children's book community for Becky Anderson, co-owner and manager of Anderson's Bookshops in Naperville, Aurora and Downers Grove, Ill., who is running for Congress, Anne Hoppe of Clarion and Susan Van Metre of Walker Books U.S. have created an online fundraiser that aims to help Anderson before her March 20 primary.
The fundraiser has gotten support from children's world people Katherine Applegate, Andrea Beaty and Cece Bell and others. More information is available here.

Anderson announced her campaign last year. She's running as a Democrat in a district that Hillary Clinton carried by 7% in 2016 and that is currently represented by Republican Peter Roskam.