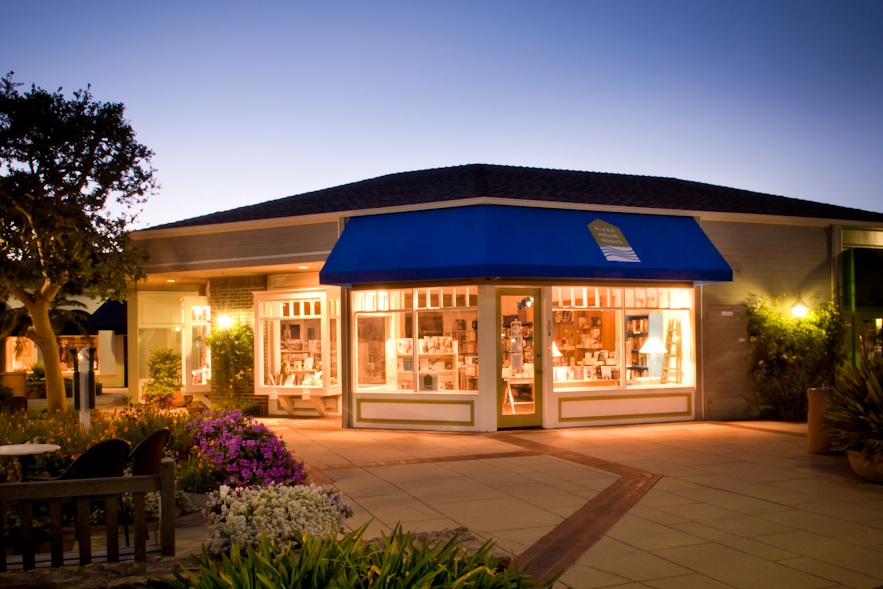 After nine years in business, River House Books at the Crossroads shopping center in Carmel, Calif., has been put up for sale, but will close March 31 if an interested buyer isn't lined up by then, the Monterey Herald reported.
Gordon Simonds, owner of the bookstore with his wife, Diane, said, "I closed my long-standing law practice at the end of December 2017 and the next logical step was to allow both of us to truly become free of responsibilities." He added that the decision coincided with the upcoming expiration of their lease. "We have children and grandchildren spread around the country--we'd like to see them and like to have time simply for ourselves."
Noting that bookstores are essential, Simonds observed: "I can't think of any other place where you can go in and have in front of you a whole array of different subject matter on the humanities and sciences."
He credited Diane as "the guiding spirit" of the business while he worked behind the scenes: "She personally orders every book that comes into the store. In the nine years we've been in Carmel we've developed a wonderful customer base. There are so many visitors and locals who come in and tell the staff of five all the time that this is one of the best bookstores they've ever been in."
The demographics on the Monterey Peninsula are favorable for a good bookstore, he added. "There are a lot of people who are mature, who grew up reading real books that they could read, touch and smell. You have a (demographic) that loves the hand-held book. We had a product that appealed to them and they were ever so enthusiastic about what they found in the store.... The best purchaser would be somebody who already owns a bookstore or owns a chain of bookstores."
On Facebook, the co-owners posted: "To our customers, thank you for informing, inspiring and supporting us. To our past and current staff in St. Helena and Carmel, thank you for being curious, intrepid and committed to customer service. To our vendors thank you for your essential services. To Jean Phillips and Ren Harris thank you for our exquisite space in St. Helena. To the Crossroads Carmel thank you for an inviting, serene and safe place in which to thrive."
For more information, contact River House Books at 831-626-2623.