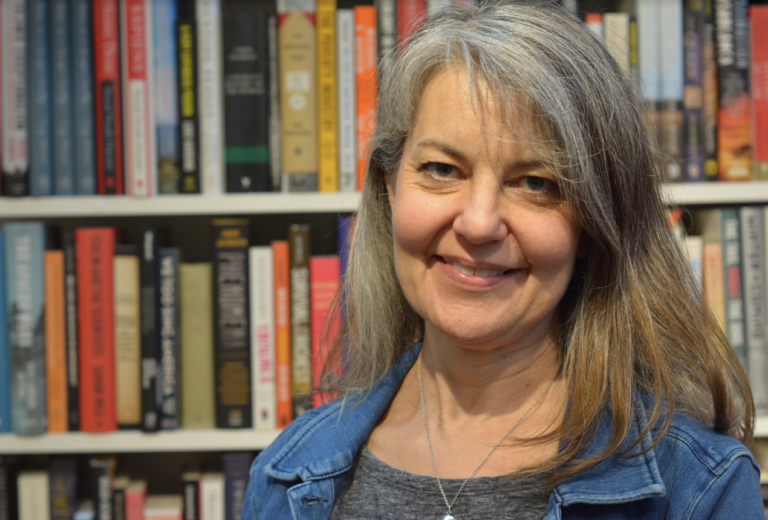 Laurie Gillman
Laurie Gillman, owner of East City Bookshop in Washington, D.C., was interviewed for The Hill Is Home's "Behind the Small Business" series. Among our favorite responses:
How did you decide on opening a bookstore?
In early 2015, I decided I was ready for a career change and wanted to own my own business. Ever since Trover Shop Bookstore closed in 2009, there were no new book stores in Capitol Hill--or Eastern D.C. for that matter. I believed there was a strong desire and customer base just waiting us for to open, and many friends and neighbors who gave me feedback confirmed it.
What sets East City Book Shop apart from your online competition?
I think people look at bookstores as a community center, not just a ploy to buy things. That's why we try to make community our main focus, with author talks, book clubs, musical acts, private events, etc. And believe it or not, more bookstores are currently opening than closing nationwide.
Do you think your staff contributes to that as well?
Absolutely. When we interview potential employees, we ask them all about what they like to read and what they've read recently. Our customers can be assured that whenever they visit us, they'll be helped by someone who knows and loves books. We'll also match our customers with different booksellers based on who best matches the genre or category they're interested in.
What advice would you give to prospective business owners?
I'd say two things, slightly contradictory. Both are important! First, be objective: Don't convince yourself of what you hope will be true or will work. Make sure your plan is solid, set guidelines for yourself, and be able to let it go if it truly won't work. At the opposite end of that, don't be too cautious. At some point you just have to take the leap. You can't learn and prepare for every aspect before just doing it.