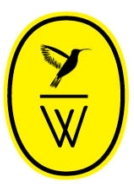 Founded in 2015 in Amsterdam and London "to bring translated international literature to a global readership" and headed by publishing director Judith Uyterlinde, World Editions has opened an office in New York City. Christine Swedowsky, most recently director of international marketing & sales at Penguin Random House, is U.S. director of World Editions, and Karin Wessel, formerly of Europa Editions, is business development director. World Editions is distributed in the U.S. by Consortium Books Sales & Distribution.

World Editions will launch with 10 titles in the fall; the novels will feature "a distinctive and attractive format with round corners, ideal for book-lovers seeking inspiring new additions to their collections and readers looking to expand their horizons globally." The first titles include Speechless by the Belgian author Tom Lanoye; Craving by Dutch playwright Esther Gerritsen, winner of the Dutch Bookseller Award; You Have Me to Love by Jaap Robben; and Always Another Country by South African writer Sisonke Msimang, whose TED talk on the power of the story was watched more than a million times.

Swedowsky commented: "There are countless books available in 20 or more translations--except English--which sell in the hundreds of thousands worldwide yet remain inaccessible to the American reader. World Editions is hoping to change that, building bridges across cultural divides and fostering international understanding through books."

World Editions was founded as part of the Dutch publisher De Geus. Since 2016, it has been part of the Libella publishing group, led by Vera Michalski, with offices in Switzerland, France and Poland.