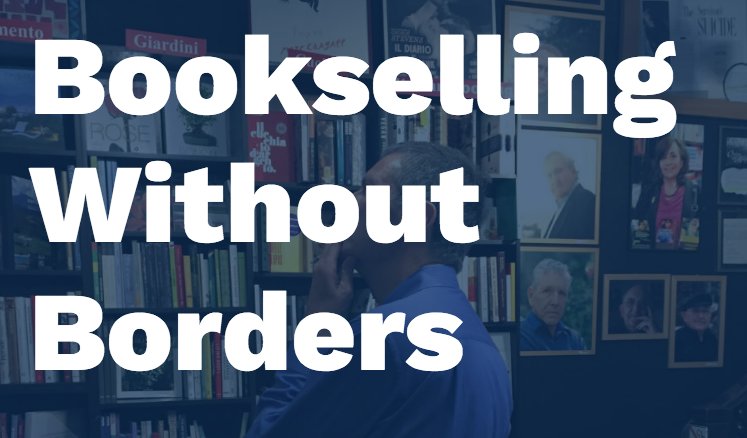 Congratulations! Twelve U.S. booksellers are receiving Bookselling Without Borders scholarships to visit three international book fairs this year. Each scholarship recipient will participate in a customized program of panel discussions, meetings with their international counterparts, authors, and publishers, and specially arranged tours and receptions. The recipients are:

Turin Book Fair (May 10-14):
Nick Buzanski: Book Culture, New York, N.Y.
Rachel Kaplan: Avid Bookshop, Athens, Ga.
Anna Thorn: Busboys and Poets, Washington, D.C.
Hans Weyandt: Milkweed Books, Minneapolis, Minn.

Frankfurt Book Fair (October 10-14):
Elliott batTzedek: Big Blue Marble Bookstore, Philadelphia, Pa.
Dylan Brown: Skylight Books, Los Angeles, Calif. (winner of the Frankfurter Buchmesse Bookseller Prize, supported by the German Federal Foreign Office)
Lyn Roberts: Square Books, Oxford, Miss.
Adam Sonderberg: Seminary Co-op, Chicago, Ill.

Guadalajara International Book Fair (November 24-December 2):
Stefani Beddingfield: Inkwood Books, Tampa, Fla.
Jeremy Garber: Powell's Books, Portland, Ore.
Keaton Patterson: Brazos Bookstore, Houston, Tex.
Elisa Thomas: Cellar Door Books, Riverside, Calif.
The winners were understandably delighted. Anna Thorn of Busboys and Poets, who will attend the Turin Book Fair, called the scholarship "an amazing opportunity! Personally and professionally I could not be more excited. There is so much for me to learn from this amazing gathering of book industry professionals."
Nick Buzanski of Book Culture, who will also go to Turin, said, "Seeing another perspective on bookselling is so important as independent bookstores strive to keep up with the ever-changing world and all its perspectives."
And Elliott batTzedek of Big Blue Marble Bookstore, who will attend the Frankfurt Book Fair, added, "With Big Blue Marble, we intended from the beginning to connect our neighborhood to global issues and global writers. Being able to go to Frankfurt with other indie booksellers and connect to the international market means our little store can stretch across the globe."
Some 465 booksellers applied for the 2018 Bookselling Without Borders scholarships, representing 261 bookstores in 44 states and the District of Columbia. The scholarships enable U.S. booksellers, as Bookselling Without Borders put it, "to engage in the global conversation about diverse and international literatures."
Bookselling Without Borders 2018 is supported by more than 250 individual donors through a Kickstarter campaign and by Catapult, Europa Editions, Graywolf Press, the New Press, Other Press, Princeton University Press, Rutgers University Press, the Frankfurt Book Fair, the Guadalajara International Book Fair, the Turin Book Fair and Ingram.
The international book fair scholarship program was founded by Europa Editions in 2016. That year it sent a bookseller to the Frankfurt Book Fair. Last year, as the sponsorship group grew, Bookselling Without Borders sent three booksellers to the Turin Book Fair.