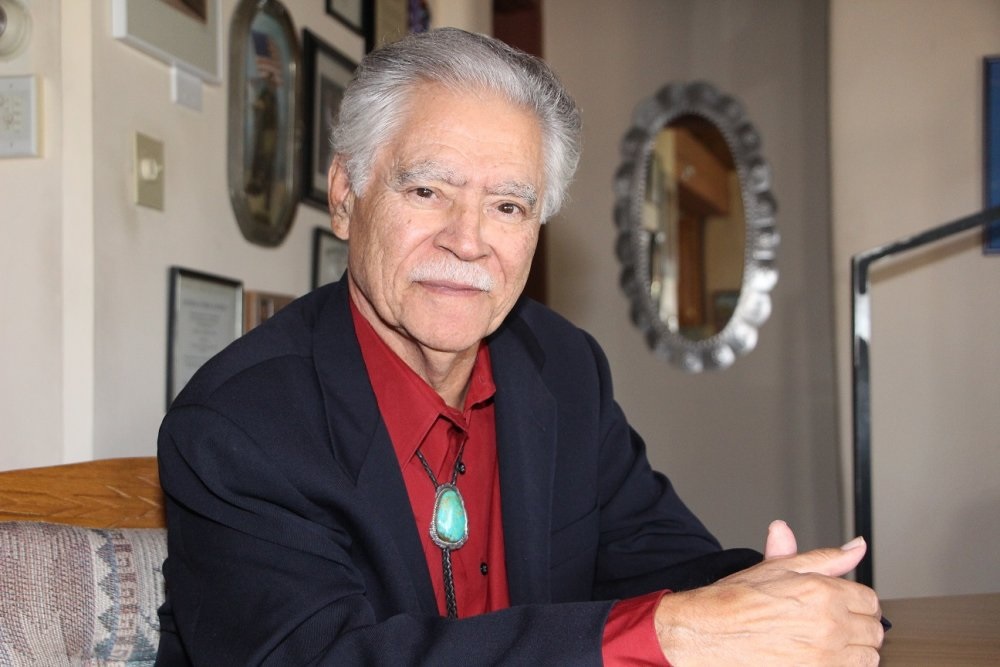 Rudolfo Anaya
The North Valley Library in Albuquerque has been renamed to honor iconic New Mexico author Rudolfo Anaya, the Journal reported. During the renaming ceremony last week, Anaya said, "I've always been connected to libraries. It's fantastic and it's an honor. The library is probably one of the most important things in my life. It's a center for democracy and of a community."
Former Bernalillo County manager Juan Vigil proposed the idea last September, writing to Bernalillo County Commissioner Debbie O'Malley, in whose district the library is located, and suggesting the name change. O'Malley said she immediately offered her support, and "the renaming item quickly moved through the formal process and was unanimously approved by the full commission," the Journal wrote.
Dean Smith, director of the Albuquerque Bernalillo County Public Library System, said naming the library for Anaya is part of a tradition "where we honor authors who have made major contributions to the literary canon of New Mexico--hence, we have the Ernie Pyle Library, the Erna Fergusson Library and the Tony Hillerman Library."