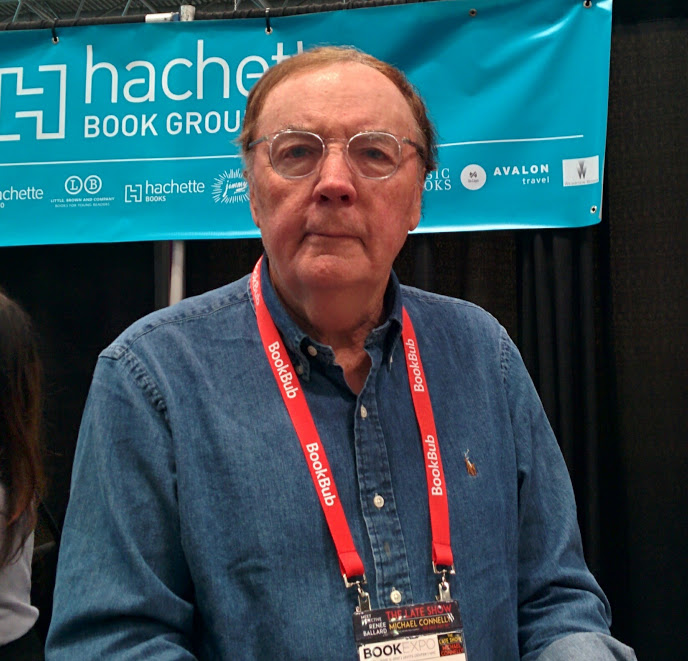 James Patterson
James Patterson will donate $2 million to help teachers build classroom libraries this year, in the fourth installment of his School Library Campaign. Continuing his work with Scholastic Book Clubs, Patterson plans to give 4,000 teachers around the country $500, along with 500 Scholastic Book Club Bonus Points. Last year, Patterson gave $1.75 million to school libraries; this year he has increased the pledge to $2 million to "address the dire need for funding exemplified by last year's campaign," which received nearly 83,000 applications.
The Patterson Pledge launched in 2015 as an ongoing campaign to keep books and reading a priority for children in the U.S. Scholastic's own Teacher & Principal School Report: Equity in Education found that 31% of teachers reported having fewer than 50 books in their classroom libraries, and 56% of teachers purchase classroom books out of pocket.
Any teacher in the U.S., from pre-K through 12th grade, is eligible, and can apply online until July 31. The grants will be awarded on September 6, 2018. This year's Patterson Pledge grants will bring the total amount of money Patterson has given to school libraries to $7.25 million.
"I was humbled to see the overwhelming response to last year's grant campaign, and I'm happy to reach even more teachers this time around," said Patterson. "I can't underscore enough how important books and reading are to a child's development--better readers make better people, and ultimately better citizens. I'm so grateful for the teachers who are doing imperative work with students every day, in every school in the country. These grants are my way of acknowledging their extraordinary efforts."
Judy Newman, president of Scholastic Book Clubs, commented on the key role classroom libraries play in how students discover books, "which they need to develop vocabulary, skills, and a love of books and reading. Unfortunately, teachers often have to find their own funds and use their personal money to buy books and build fresh classroom libraries. This is why we at Scholastic Book Clubs are truly inspired by James Patterson's commitment to offer real help to teachers in this work."