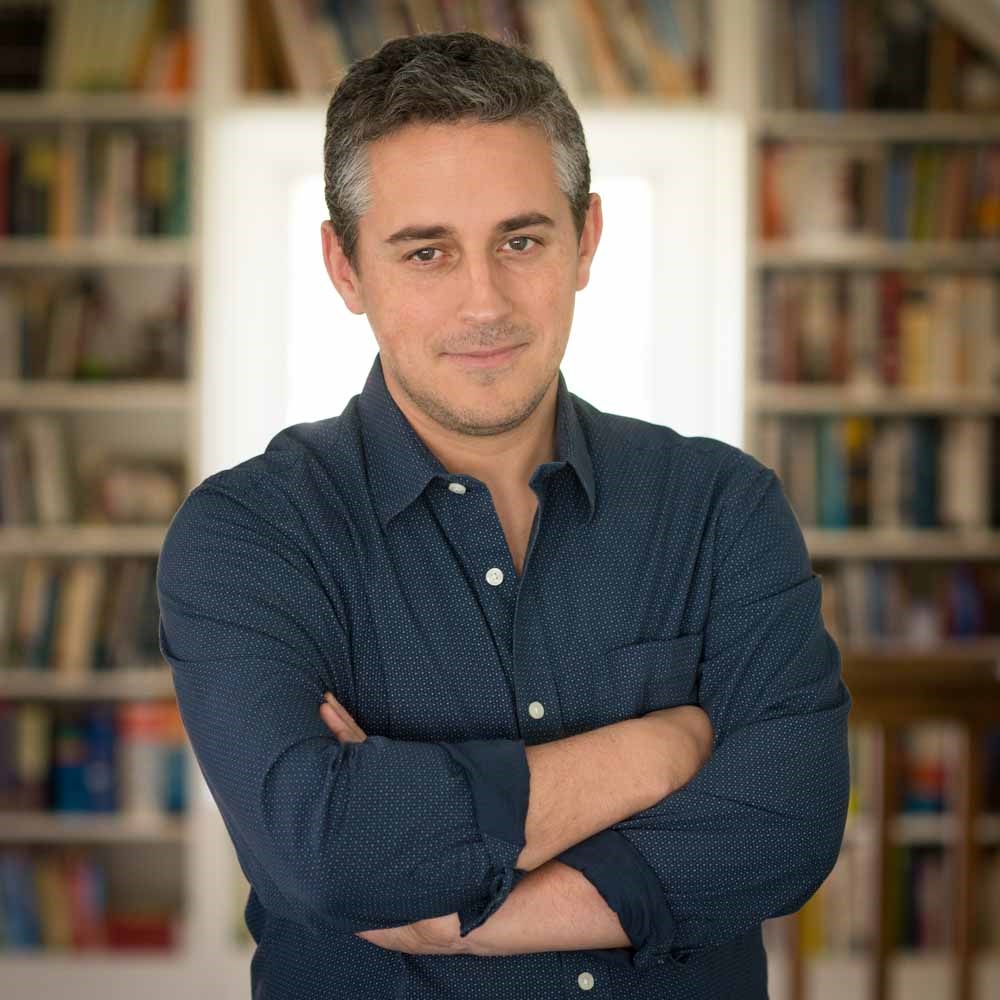 Alex George
Novelist and Unbound Book Festival founder Alex George plans to open a new bookstore, Unbound Books, in mid-August on Ninth Street in Columbia, Mo. Carrie Koepke will manage the store. The Missourian reported that George "sees it as complementary to the three-year-old book festival," which takes place April 19-21. The festival's success was part of his inspiration for opening Unbound Books, since attendees had described a potential independent bookstore as "the last piece in the jigsaw," he said.
The 3,000-square-foot bookstore will be a space where authors can do readings and signings, and where community members can participate in book clubs. "One of the great things about bookstores as opposed to online retailers is that personal connection you are able to make with booksellers or with authors," George said.
He also hopes the relationship with nearby Yellow Dog Bookshop, which sells used books, "will be collaborative," since he and Yellow Dog owner Joe Chevalier are already well-acquainted. "My view is that we will complement each other," George noted. "It will be nice to think that Ninth Street will become a destination for book buyers, and certainly if we don't have a book in stock then my first suggestion will be to send them next door to see if Joe has it."
Chevalier agreed that new and used bookstores can make a nice pairing: "I am excited to see an independent new bookstore coming to downtown Columbia. Columbia is a highly literate community, and I like to think it can keep all the bookstores in town afloat."
George also cited Junot Diaz's keynote during this year's ABA Winter Institute as an inspiration for both himself and Koepke: "Diverse books are becoming critically important, and it is important children are able to open a book and see themselves within the pages of that book. That is not always the case, but it needs to be and it's something we are committed to."