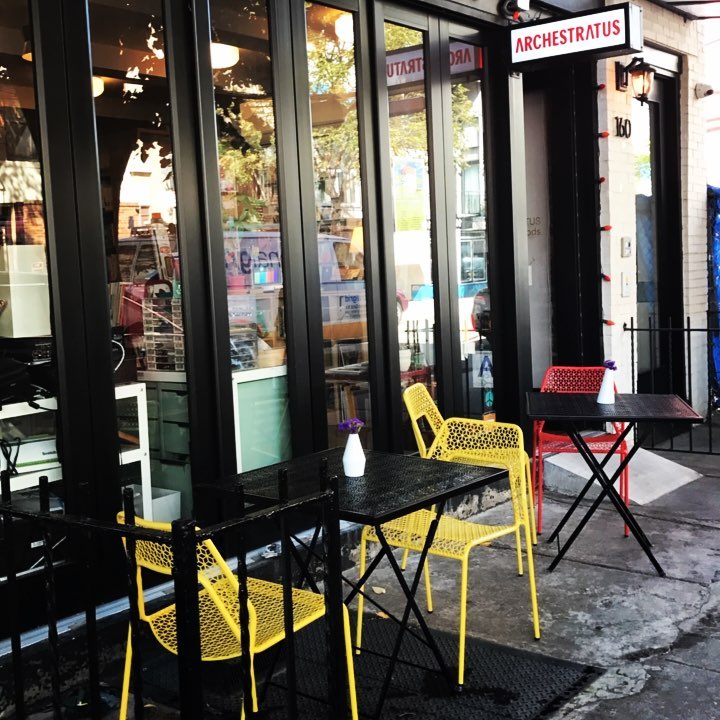 Archestratus Books & Foods in Brooklyn's Greenpoint neighborhood "is building a community through affordable dinners and clubs," amNewYork reported, adding that owner Paige Lipari's business, which opened in 2015, is "dedicated to cookbooks and titles about food."
"I come from a poetry background, so I'm always going to be obscure," Lipari said regarding the shop's namesake, an ancient Sicilian poet who is considered the author of one of the world's first cookbooks. "I really believe that cookbooks are like personal documents; the most appealing thing to me is the voice behind the cookbook, and even though Archestratus is from 350 BCE, he is really funny."
In addition to its cookbook selection, Archestratus is also focused on building a community, which includes hosting a pop-up dinner series, "regularly serving inexpensive Sicilian dinners prepared by Lipari, for no more than $20," amNew York wrote.
"It can be cheap to have a meal when everyone's eating the same thing," she said.
The tables in the back cafe are filled with locals for lunch, as well as people attending trivia night, craft night, cookbook club or social activism events. "I loved the idea of designing and creating a space and a community space for people to come together," Lipari added. "Coffee shops used to have that energy, but now everyone just sits very quietly at their laptops. I wanted a space for people to sit down at a table and have a meeting of some kind."