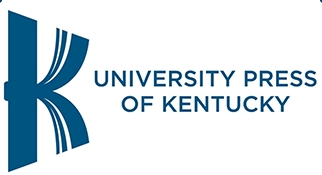 Administrators at the University of Kentucky have begun making budget cuts, and among the possible targets is the entire budget of the University Press of Kentucky. Yesterday, the boards of the Midwest Independent Booksellers Association and the Great Lakes Independent Booksellers Association issued a joint statement in support of the publisher, which said in part:
"The defunding of the University Press of Kentucky (UPKY) is an action that we condemn in the strongest possible terms.... This resolute, joint statement of support for the publishing program of the UPKY is consistent with our shared mission--the promotion of literacy, education, and the right of free expression. On behalf of our members, we recognize the unique contribution of UPKY's regional publishing program, as regional books represent a significant contribution to every bookstore in the United States.... We ask that the Kentucky legislature restore the funding of the UPKY immediately."
The statement also quoted Michael Boggs, co-owner of the three Carmichael's Bookstores in Louisville: "The recent decision by the governor of my state, Kentucky, to completely defund the University Press of Kentucky sounds a death knell for a concern that has for 75 years provided its citizens and libraries with books of history, fiction, biography, nature, food, music, and folklore that spotlight the culture of my state. As a bookseller here for 40 years, I have witnessed first-hand the high level of interest among my customers in books from the University Press of Kentucky, because nowhere else can they get essential stories of the place they call home. This decision is shortsighted and imprudent, robbing the citizens of Kentucky of connection to their land, their history, and their traditions and customs."
Nathan Montoya, owner of Village Lights Bookstore, Madison, Ind., commented: "Titles from the University Press of Kentucky are part of the life blood of Village Lights Bookstore.... The loss of these titles would diminish not only the richness of our store's offerings, but the literary and cultural heritage of our entire region."