photo: Kara Thompson
Chelsey Johnson received an MFA in fiction from the Iowa Writers' Workshop, where she was a Teaching Writing Fellow, and a Stegner Fellowship from Stanford. Her stories and essays have appeared in Ploughshares, One Story, Ninth Letter, the Rumpus and NPR's Selected Shorts, among others. She has received fellowships to the MacDowell Colony, the Virginia Center for Creative Arts and Signal Fire Arts. Born and raised in northern Minnesota, she now lives in Richmond, Va., and is an assistant professor of English at the College of William & Mary. Stray City (Custom House/HarperCollins, March 6, 2018) is her debut novel.

On your nightstand now:

The stack is precarious. I just finished the wildly liberated and clever and sexy Paul Takes the Form of a Mortal Girl by Andrea Lawlor, and that's still hanging out there with me because it feels like a friend. On top of it is another pink book, Lucia Berlin's A Manual for Cleaning Women, which a student gave me as a thank-you gift. I'm savoring the stories in Her Body and Other Parties by Carmen Maria Machado--that one migrates around the house with me. Two books I'm re-reading, dipping in and out of, are Garments Against Women by Anne Boyer and Proxies by Brian Blanchfield; they're both poets writing prose and I love following the paths of their sentences. And I'm about to crack open Sing, Unburied, Sing by Jesmyn Ward.

Favorite book when you were a child:

I read Black Beauty by Anna Sewell so many times I lost count. I flipped through a copy at a thrift store recently and realized that it's quite a powerful little novel--it's about human cruelty and kindness, abuse of power, animal consciousness, class. I suspect it shaped my early sense of social justice and animal ethics more than I'd ever thought to give credit for. And in horse POV, no less!

Your top five authors:

When I try to narrow this down in the grand scope of all literature, I'm helpless. So how about this: five authors I keep assigning because I can re-read them every semester, tirelessly: the ever-revelatory James Baldwin, Kelly Link, Deborah Eisenberg, Alexander Chee and ZZ Packer. No one writes a tauter sentence nor scalpels into American identity more astutely than Baldwin. The exuberantly inventive Link always blows open new pathways in my mind; there's this rollercoaster pleasure in her stories. Eisenberg is the subtext master, and her stories are my dialogue school. Alexander Chee beautifully captures the complexity of intersecting identities; his fiction resonates like life and his nonfiction captivates like story. Packer is one of the best writers of the character-driven story I've read, complicated and deeply humane and wryly funny, and I think it'd be fair to call Drinking Coffee Elsewhere the first classic of the millennium.

The five writers I'm most excited about right now are Alice Sola Kim, whose writing is vibrant and fabulist and intense, she's published several stories and I'm dying for her to come out with a book; Nafissa Thompson-Spires, whose forthcoming debut story collection is so smart and hard-hitting and funny; Kiese Laymon, who models this uniquely warm, deeply empathetic yet unapologetic critique both in his writing and in his prolific Facebook posts; Cathy Park Hong, a brilliant poet who's now turned to essays that are on fire; and Kara Thompson, whose forthcoming Blanket deftly intertwines the intellectual and the personal--theory, history, art, memoir--to cast this seemingly familiar object in all kinds of surprising new light. Once you read it, you see blankets everywhere.

Book you've faked reading:

Honestly, I never fake it. I will even confess that I have never read a Faulkner novel. And I'm an English professor! I'm not proud. But I'm not ashamed, either. Faulkner gets plenty of attention. He'll be fine.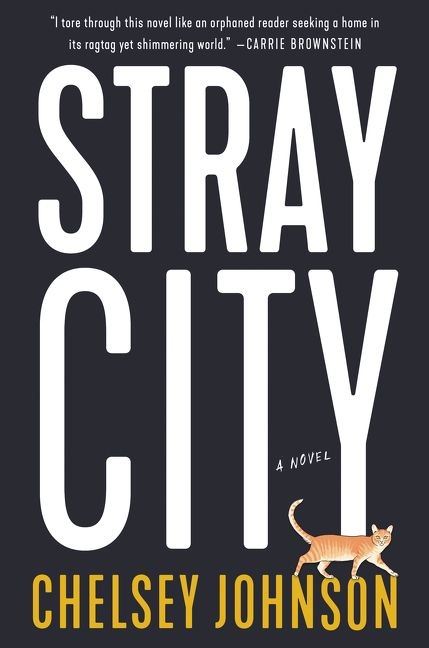 Book you're an evangelist for:

In 2017, I raved a lot about Whereas by Layli Long Soldier, who is such a thrilling, bold poet and captivating presence. For years I have pressed copies of the stunning essay "The Fourth State of Matter" by Jo Ann Beard into the hands or inboxes of countless friends and students. And The Argonauts by Maggie Nelson--well, I actually once hopped up from the table mid-conversation with a friend and ran (literally ran) to the bookstore two blocks away to buy her a copy.

Book you've bought for the cover:

The Butch Manual by Clark Henley. It's very '80s gay and kidding-not-kidding. And Encyclopedia of Guinea Pigs: I came for the cover, I stayed for the full-color studio portraits of sincerely posed guinea pigs.

Book you hid from your parents:

My journals. Perhaps not successfully--they kept me on an awfully tight curfew.

Book that changed your life:

The urgent AIDS lit I came across in the pre-Internet '90s--such as Randy Shilts's And the Band Played On, Tony Kushner's Angels in America and Paul Monette's memoir Borrowed Time and poetry collection Love Alone: 18 Elegies for Rog--deeply shook me. These books were my gateways into queer culture, politics and identity. By laying brutally bare the stakes of what we stood to lose, they also revealed to me how rich and vibrant and remarkable LGBTQ life and art could be. And how much I wanted to be a part of it.

Favorite line from a book:

That's nearly impossible but I'll tell you the last one that instantly lodged in my memory years ago like the loveliest kind of earworm, and has never left me: the final line of Justin Torres's We the Animals. "Upright, upright, I say, I slur, I vow."

Five books you'll never part with:

Little Minnesota, a wonderfully rich and charming book my ever-adventurous parents co-wrote about each of the 100 smallest towns in our home state. Layli Long Soldier's beautiful chapbook Chromosomory, which Spork Press published only like 50 copies of several years ago. A first edition of Citizen by Claudia Rankine; with each printing she adds the names of additional victims of police brutality, and it's wrenching to compare the disparities between the first printing and later ones. Apparently, my beloved original copy of Valencia by Michelle Tea, because I lent it to a friend and then felt anxious about it for weeks until she returned it. And my beat-up autographed paperback of Infinite Jest. I was 22 and 100% smitten with the book, as one is at 22. I remember watching David Foster Wallace cross out his printed name first, copy-edit style, and I asked why he did that. He said earnestly, "Apparently that's what you're supposed to do," somehow student and teacher at once. Then he carefully wrote my name and signed his own in slanted all-caps.

Book you most want to read again for the first time:

Reading for the second or third time is my favorite, actually! On the re-read I can really look around in a story and discover the elegance of its structure. But I'd like to approach Fingersmith by Sarah Waters as a novice again because of that fantastic jaw-dropping plot twist. Fortunately, it's been so long since I read it that I'm pretty sure I could now return and be floored with delight all over again. (Oh no. Watch out, nightstand.)

Book you would like to see turned into a TV series:

The Book of Unknown Americans by Cristina Henriquez. Especially at this political moment.