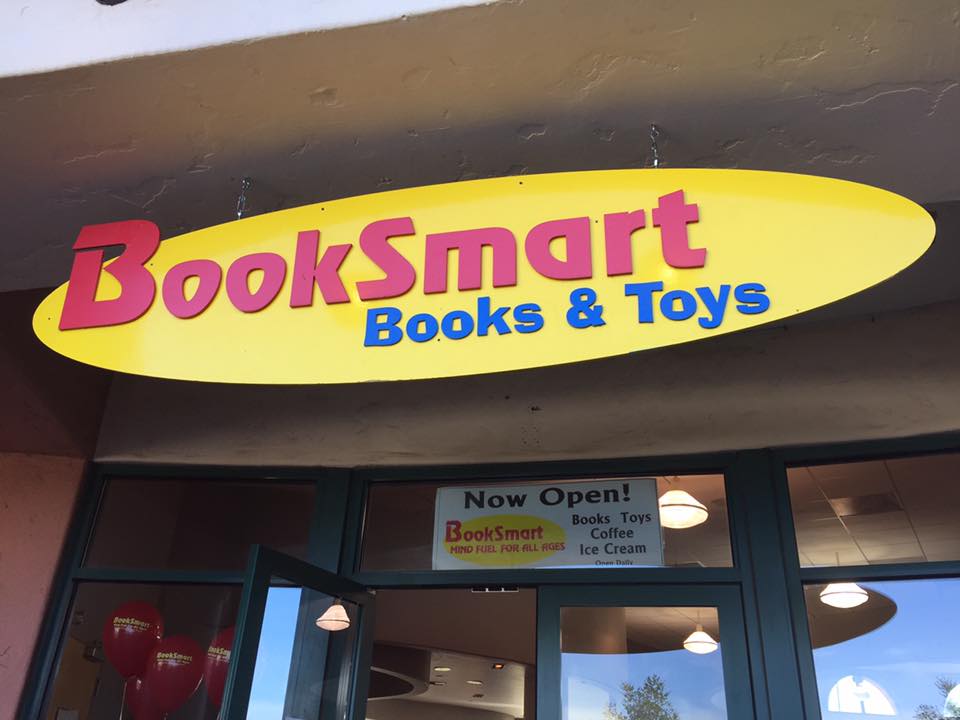 BookSmart, the Morgan Hill, Calif., indie bookstore that had relocated in 2016 and launched an Indiegogo campaign last summer to remain open, will close after 22 years in business. In an e-mail this morning, co-owners Brad Jones and Cinda Meister announced the decision "with heavy hearts," while also noting that "if a miracle were to occur--an 11th-hour rescue--we would gratefully accept the opportunity to continue our commitment for another 22 years or more."
They cited the "very costly" 2016 move to the Dunne Avenue location, which was "financed with high interest and short term loans," as a primary reason, adding that their effort "to refinance this debt has been unsuccessful and, therefore we are unable to pay our bills. Starting today we are liquidating our merchandise to pay our vendors and taxes."
Jones and Meister said that 25 years ago, they moved to Morgan Hill "intending to be active participants in our newly adopted community and we like to believe that in these 22 years we have contributed in various ways both large and small to Morgan Hill and the surrounding communities. Through our support of Morgan Hill, its various programs and activities, book clubs, and the classes and workshops run by and through BookSmart, we have helped enrich the lives of hundreds, if not thousands, of patrons and residents....
"We are deeply saddened to go as our passion, commitment and willingness to serve as a steward of literacy support for our community is our ongoing aspiration. Morgan Hill deserves a bookstore that can provide a 'third place' for the community--an event space and haven for the arts and creative pursuits. This decision has not been easy, and we are left not knowing how to thank all of the people who have supported us through the years. It is very hard to give up our life's work, especially work that has been so rewarding. Adding to our pain is the knowledge of the many people in the community who have supported us through thick and thin with their purchases, praise, investments, time and donations. We will be forever grateful for this support and loyalty."