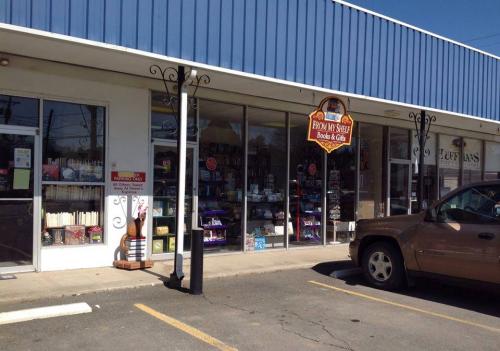 Kevin and Kasey Coolidge, who launched an essay contest last summer offering one person the chance to win their bookstore--From My Shelf Books & Gifts in Wellsboro, Pa.--for $75, have decided to keep the shop open on a smaller scale after receiving an insufficient number of entries, PennLive reported.
"It was a little disappointing," Kevin Coolidge said. "It just didn't take off like I thought it would."
The couple is now moving to "Plan B," which is to downsize the store and specialize in children's books, allowing Kevin to devote more time to his writing while reducing the time Kasey needs to be in the store. Liquidation of stock other than children's books is underway.
On Facebook recently, From My Shelf posted: "You asked, and we listened. You asked us to stay and we are! From My Shelf Books & Gifts is going to continue to be run by Kasey and Kevin, but we're going to make some changes.... We are going to concentrate on being advocates for children's literacy, and mostly focus on children's books, but we are still going to be able to custom order and give you the same great service we always have. Wellsboro deserves a bookstore, and Wellsboro is going to get what it deserves!"