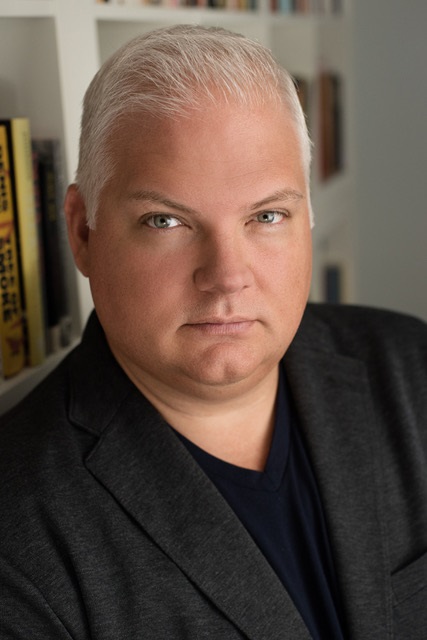 photo: Kira Derryberry
Steve Kistulentz's debut novel is Panorama (Little, Brown, March 6, 2018). A former political consultant, he now directs the graduate creative writing program at Saint Leo University in Florida and is also the author of two volumes of poetry. He is a graduate of the College of William and Mary, Johns Hopkins University, the University of Iowa Writers' Workshop and holds a doctorate from Florida State University. He lives in the Tampa area with his family.

On your nightstand now:

I'm one of those people who has anywhere from three to five books going at a time; I'll switch between them based on my mood, my level of exhaustion or what I'm working on writing-wise. For research on the book I'm writing now, it's a lot of Cold War-era nonfiction. I've re-read and annotated George Kennan's famous diplomatic cable commonly referred to as "the long telegram." For the same reasons, I'm deep into William Taubman's excellent biography Gorbachev. It's fascinating to me how Mikhail Gorbachev has all but disappeared from the institutional consciousness of the Western world, and how reviled he is in the former Soviet Union. Taubman makes clear the complexities that Gorbachev had to balance daily.

I've also got a ton of music books sitting around. Hanif Abdurraqib's They Can't Kill Us Until They Kill Us and Lizzy Goodman's Meet Me in the Bathroom are wildly different yet remind me of the very reasons I spend so much time immersed in the music I love and the reasons why I'm an evangelist for certain songwriters and certain bands.

I'm a tennis player, so my wife gifted me with String Theory, David Foster Wallace's collected essays on tennis. It's got his famous piece about Roger Federer, which I was thrilled to see immortalized in such a beautiful book.

On the fiction front, I've been reading the whole catalogue of Dana Spiotta. I read some review that referred to her as a female Don DeLillo, and since DeLillo is and has always been one of my favorites, that was enough to send me on a deep dive into her work. She's a wholly original and imaginative writer.

Favorite book when you were a child:

As a small child, I was all about books about the special relationships between animals and people. Sometimes, they could be very small animals, like The Mouse and the Motorcycle by Beverly Cleary. Later, it was Robert C. O'Brien's Mrs. Frisby and the Rats of NIMH. First off, what a bizarre title. But for a child who grew up in the D.C. suburbs, where the National Institutes of Mental Health are actually located, it was thrilling to think that there was a secret world of smart rodents living among us. I'm still fascinated by animals, incidentally, and I've put a version of my dog in every book I've ever written.

Your top five authors:

Don DeLillo, Rick Moody, Joan Didion, Richard Powers, Andre Dubus.

Book you've faked reading:

Finnegans Wake. When I was working on my doctorate, there was a graduate seminar that studied a page of this book per week. One page. I still don't get the wild allegiance people have for this book, and honestly for Joyce in general outside A Portrait of the Artist as a Young Man.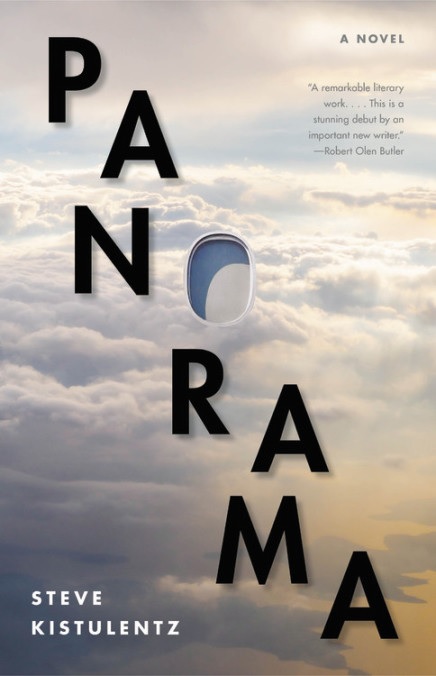 Book you're an evangelist for:

Don DeLillo's Mao II. In teaching, I often ask this question (somewhat rhetorically): Does a great novel reflect a culture that already exists, or anticipate the culture that is about to emerge? Mao II is a novel that manages to touch on terrorism, media culture, urban decay and the definition of what is art, all within a compact novel that is tremendously well-paced. It's a much more resonant book to me than some of his other novels that have become syllabus mainstays.

Book you've bought for the cover:

Larry Brown, Facing the Music. I was in college and walking through the old Scribner's Bookstore on Duke of Gloucester Street in Colonial Williamsburg. The book was on a display alongside other Southern writers that I didn't know then, people like Peter Taylor and George Garrett and Barry Hannah. But that Larry Brown book had a bright yellow cover, and a blurb from the late Harry Crews that ended, "Talent has struck." I'd just finished Harry's A Childhood: The Biography of a Place, and if Harry thought that book was okay, that was good enough for me. And damn if he wasn't right.

Book you hid from your parents:

Erich Segal, Love Story. Hid it up until I did a book report on it, whereupon my teacher called my parents to say that my reading was a little advanced for my age. I was in the fourth grade.

Book that changed your life:

John Irving, The Water-Method Man. I read it in high school and laughed until my ribs hurt. One of Irving's earlier novels, this one had everything--bears, motorcycles, prosthetic breasts, sex, academic fraud, rivalry, deception--that would appeal to the inner Beavis and Butthead voice of a high school boy. It was the first adult novel that forced me to realize how reading could be entertainment and not drudgery.

Favorite line from a book:

I started writing as a fiction writer, then detoured into poetry for nearly a decade. So perhaps it's appropriate I acknowledge that with a line from one of my favorite poets, Albert Goldbarth. In his poem, "A Story," he writes, "I walked through the rubble/ and glitz of the latter twentieth century, and I saw X,/ which was flabbergastingly horrid, then Y, then Z,/ these left me beaming out a living light/ like an angel pricked with breathing holes." This always struck me as a line that gently criticizes the worst repetitive tendencies of contemporary poetry and somehow does so in metapoetic fashion.

Five books you'll never part with:

Don DeLillo, Underworld. Rick Moody, The Ring of Brightest Angels Around Heaven. The Stories of John Cheever. The Collected Stories of Lydia Davis. An Amateur's Guide to the Night by Mary Robison.

Book you most want to read again for the first time:

Will You Please Be Quiet, Please by Raymond Carver. I'd like to be able to see this book through the eyes of the more mature writer that I am now.

One book that you wish more writers would stop praising:

The Catcher in the Rye. I've never understood the love for this book, and perhaps it's simply an artifact of its time, when that sort of adolescent voice was underrepresented and seemed shockingly new. But I've never liked Holden Caulfield, and I'd heard enough from him after about two paragraphs. The cult that surrounds this novel baffles me.