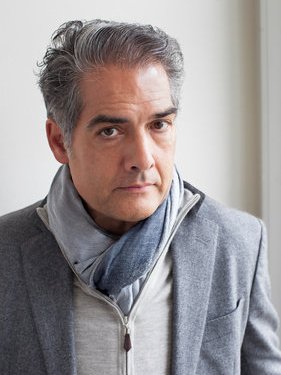 Philip Kerr
Philip Kerr, best known for his Bernie Gunther series, died on Friday of cancer, the Bookseller reported. He was 62.

The 13 Bernie Gunther novels star the eponymous Berlin detective and begin in the 1930s under the Nazis while the later ones are set in the postwar period. Kerr's British publisher, Quercus, described Gunther this way: "A cynical, erudite, wise-cracking, fiendishly clever man, lover of women, hater of Nazis and yet obliged to work for them to survive, Bernie is a unique creation."

The first Bernie Gunther novel appeared in 1989. Among the best known are the Berlin Noir trilogy consisting of March Violets, The Pale Criminal and A German Requiem, as well as Prussian Blue, which has just appeared in paperback in the U.S. The 13th Bernie Gunther book, Greeks Bearing Gifts, is being published in the U.S. next Tuesday, April 3, by Marian Wood Books/Putnam. The Bookseller said that Kerr recently finished a 14th Bernie Gunther novel, Metropolis, which will be published in the U.K. and U.S. next year.

Kerr won several Shamus Awards and the British Crime Writers' Association Ellis Peters Award for Historical Crime Fiction. Three of his Bernie Gunther novels were Edgar finalists.

His other work besides the Bernie Gunther series includes the novels A Philosophical Investigation and Gridiron, for which he was selected by Granta as one of the Best of Young British Novelists in 1993. As P.B. Kerr, he was author of the young adult fantasy series Children of the Lamp, and he wrote a short thriller series featuring Premier League soccer coach Scott Manson.

Born in Edinburgh, Scotland, Kerr studied law and worked as a copywriter at several advertising agencies, including Saatchi & Saatchi, before his writing career took off.