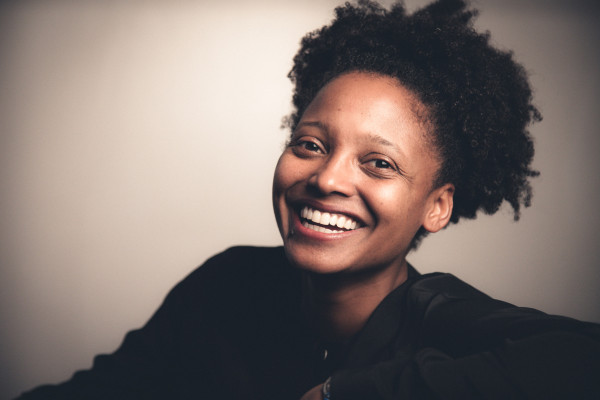 Tracey K. Smith (photo: Rachel Eliza Griffiths)
Librarian of Congress Carla Hayden has appointed Tracy K. Smith to serve a second term as the nation's 22nd poet laureate. During her second year, Smith plans to expand her outreach efforts to rural communities and unveil a new anthology to be published in the fall.
"I am thrilled that Tracy K. Smith has accepted my invitation to continue sharing her poetry with the nation," Hayden said. "Her exchanges with Americans in small towns and rural communities are inspiring an appreciation of poetry and history--and remind us that poetry has value for all of our lives."
During her first term, Smith gave readings and led discussions as part of a pilot project in rural communities in New Mexico, South Carolina and Kentucky. Her reappointment allows for long-term planning for the expanded rural outreach project across the U.S.
"Poetry invites us to listen to other voices, to make space for other perspectives, and to care about the lives of others who may not look, sound or think like ourselves," Smith said. "My project as poet laureate has brought me into contact with rural communities in the South and Southwest, and not only do we recognize and have many things to say to each other, but talking about poems together allows us to access and share our feelings and bear witness to the experiences that shape our lives. I'm excited to pursue this project further over the next year."
As part of her second term, Smith has edited an anthology called American Journal: Fifty Poems for Our Time, which will be published in September by Graywolf Press in association with the Library of Congress and will be incorporated into Smith's visits to rural communities.