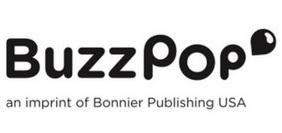 Under its BuzzPop imprint, Bonnier Publishing USA is creating a bilingual line featuring Disney characters that will include storybooks, board books and leveled readers. The titles will be in English-Spanish, English-Mandarin and English-French editions. The first will appear this summer.

Shimul Tolia, CEO of Bonnier Publishing USA, commented: "Stories featuring diverse characters are vital, necessary, and in demand. The words on the page are just as important as the faces in a society that is home to 350 languages. Our entire publishing plan/list is dedicated to reflecting what America, and the world, look like."

BuzzPop publisher Sonali Fry added: "We're happy to add Disney stories to these formats. Children's books play such a crucial role in early development. Dual language books can help children build fluency in both languages and raise social and cultural awareness. Adding easily recognizable characters to the mix helps grab the attention of even the most reluctant reader, encouraging bilingual literacy at a young age."