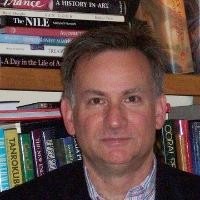 Seth Russo
Seth Russo, v-p, director of international sales, at Simon & Schuster, is retiring, effective April 20.

In related moves, Colin Shields, v-p and executive director, global digital and international sales, will take on direct, day-to-day responsibility for S&S's international sales channel, and Christina "Chrissy" Festa will add audio sales to her responsibilities and become director, audio, digital and online sales.

Russo has had a career of more than 35 years in international sales, including two stints leading the Simon & Schuster international sales team, from 1992 to 1997, and 2010 to present. He has also served as chair of the international committee of the Association of American Publishers and as a lecturer at the New York University Summer Publishing Institute.

In an announcement, Gary Urda, senior v-p of sales at S&S, wrote that Russo "successfully steered the international sales team through various opportunities and challenges, including the digital transition, the advent of online retailers, the rise of developing markets in Asia and the integration of many new publishers to our distribution client portfolio. Through all this, he developed a strong international sales team, and his efforts have contributed to sustained growth in that channel...

"Seth is looking forward to spending more time with his family, to dividing his time between New York and France, diving into the many books he has helped bring to the international marketplace, and to taking on special projects as may engage his interest."