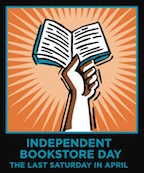 With the fourth annual Independent Bookstore Day roughly a month away, Shelf Awareness is taking an early look at what indies around the country have planned for Saturday, April 28.
In conjunction with IBD, the Midwest Independent Booksellers Association will roll out the first annual Midwest Indie Bookstore Roadmap. Drawn by Twin Cities artist Kevin Cannon, the map features around 150 bookstores across 10 states, and though it is not to scale, it does include major highway systems, landmarks and pop-out illustrations for urban areas.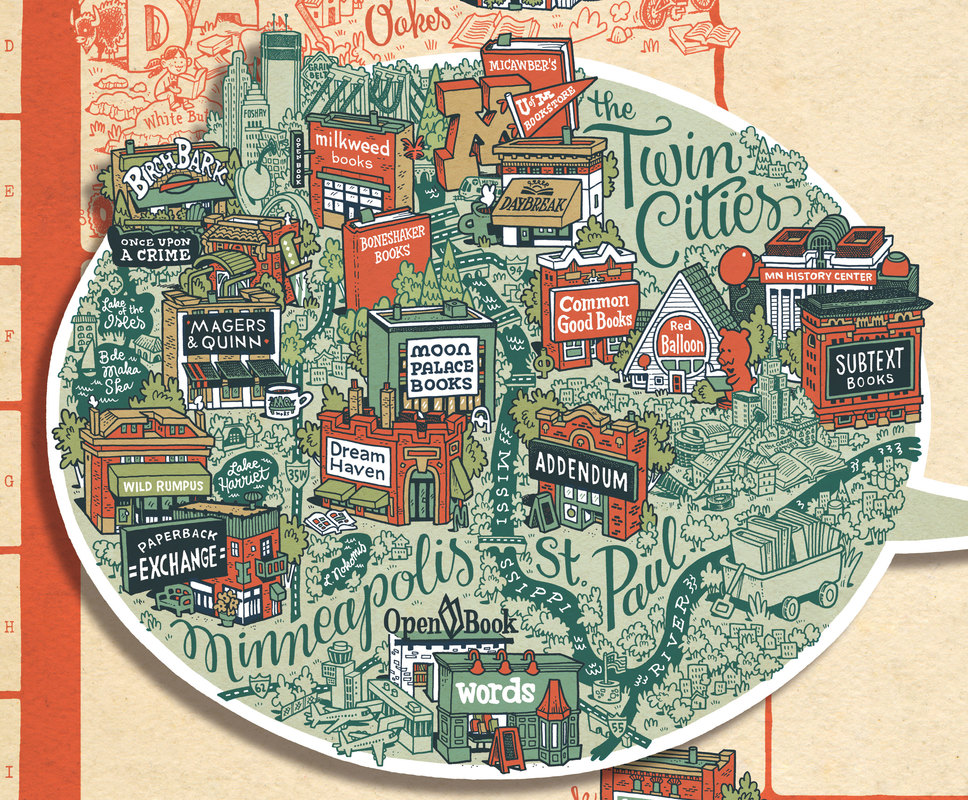 Beginning April 28, customers can pick up one of the maps at any bricks-and-mortar indie that sells new books in the MIBA region, and over the next year, customers can enter to win a $25 gift card each month by visiting a bookstore featured on the map, taking a photo at the store, and posting it to social media using the hashtag #BookstoreRoadmap. And on Independent Bookstore Day 2019, one of the #BookstoreRoadmap posts made over the past year will be chosen to win a $500 gift card to any store on the map. MIBA stores will receive their maps prior to April 28, and more information about the roadmap and contest can be found here.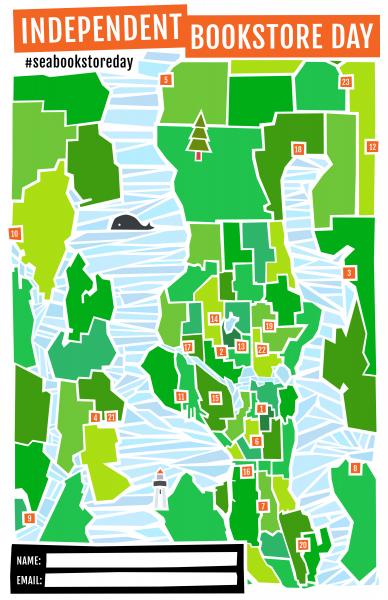 Independent bookstores in Seattle, Wash., are once again teaming up for Seattle Independent Bookstore Day. On April 28, book lovers can pick up a SIBD passport at any of the 19 participating stores and get their passports stamped at each store they visit. Shoppers who collect three or more stamps will receive a one-time, 30%-off coupon at any one of the 19 stores. Shoppers who collect stamps at every one of the 19 stores will earn a Champion Card that will give them 25% off at every SIBD store for the next year. According to Terry Tazioli of University Book Store, 42 people made it to all participating stores in 2015, while 320 people received Champion Cards on IBD 2017. The SIBD organizers hope for another record-breaking day in 2018.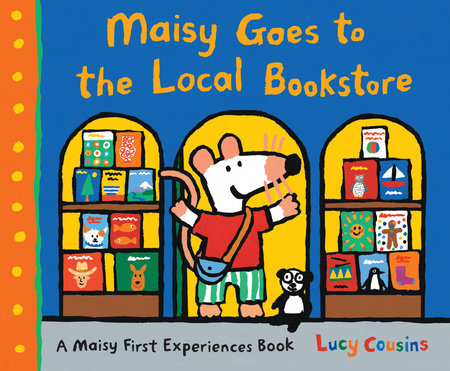 In Brooklyn, N.Y., Greenlight Bookstore will celebrate Independent Bookstore Day at its Fort Greene and Prospect Lefferts Gardens locations. While both stores will have some activities in common, such as day-long celebrations of Dr. Seuss and Llama Llama, as well as story time sessions during which Brooklyn community leaders will read from the picture book Maisy Goes to the Local Bookstore, each store will host its own special events. At Prospect Lefferts Gardens, a variety of children's illustrators, cartoonists and authors will draw sketches and portraits for customers. At the Fort Greene store, Greenlight will host its first annual Bookstore Day Literary Pub Quiz, with literary trivia questions provided by local authors.
At Left Bank Books in St. Louis, Mo., plans for Independent Bookstore Day include custom, literary-themed pancakes made by a local "pancake artist," a Llama Llama coloring party, a Staff Pick Supermarket Sweep in which two Left Bank booksellers compete to "handsell their favorite books," and a bullet journaling class. Also on the schedule are a one-hour used book sale, a bookstore scavenger hunt and a Literary Dance Party in support of River City Readers, featuring specially made cocktails. Throughout the day, Left Bank will sell IBD merchandise as well as limited-edition signed prints from Mary Engeldark.
And in Berkeley and Oakland, Calif., Pegasus Books will be hosting IBD festivities at its three locations. Each store will have the IBD exclusive merchandise for sale, and snacks and treats available for customers, as well as a prize wheel, which customers can spin when they purchase a book. Prizes include a gift basket of new books, Pegasus-branded gear and more. That evening, Pegasus will host an author event with writer and activist Betty Reid Soskin at the store's downtown Berkeley location. Soskin will discuss her memoir, Sign My Name to Freedom: A Memoir of a Pioneering Life.