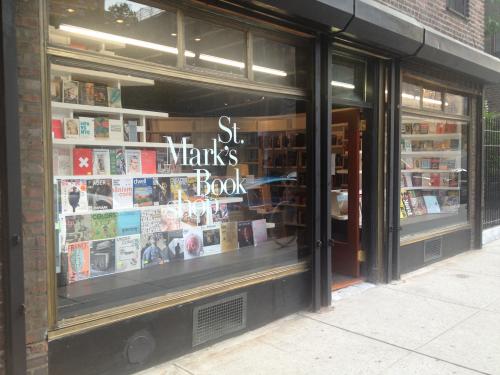 Karma will be moving into the space once occupied by St Mark's Bookstore.
Karma, the New York City bookseller and art gallery, is preparing to open a location at 136 E. 3rd St., the former site of St. Mark's Bookshop. The East Village Patch reported that documents filed with the city's Department of Buildings show the lease has been taken over by Karma, which currently has an existing location just a block away from its new storefront at 188 E. 2nd St., and another in Amagansett, N.Y.
The closure of St. Mark's Bookshop in 2016 came after several years of financial difficulties and despite a few possible offers of support at the last minute that might have kept the store open. The cost of the store's move in 2014 to a much more affordable location was more expensive than expected, and St. Mark's never really recovered from the Great Recession.