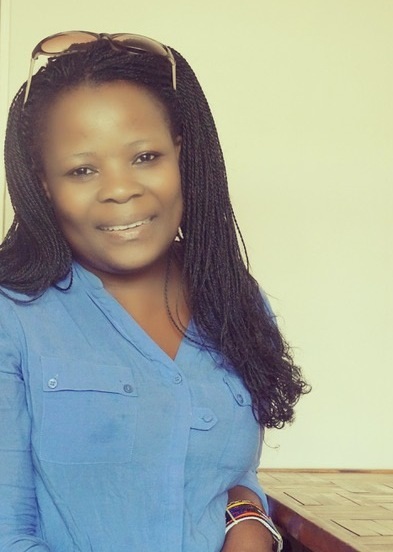 photo: Cori Wielenga
Futhi Ntshingila was born in Pietermaritzburg, South Africa. She is the author of the novels Shameless (UKZN Press) and Do Not Go Gentle (Modjaji Books). Her work deals with women who are on the peripheries of societies. She is a former journalist with a postgraduate diploma in journalism from Rhodes University and master's degree in conflict resolution from the University of KwaZulu Natal. Her novel We Kiss Them with Rain was just published by Catalyst Press.

On your nightstand now:

Homegoing by Yaa Gyasi

Favorite book when you were a child:

As a child, I had my grandmother telling me stories and folktales. I would be lying if I said I had a favorite book as a child. I did not have books then. At school, I remember Inkinsela YaseMgungundlovu by Sibusiso Nyembezi. This translates as "The Rich Man of Pietermaritzburg."

Your top five authors:

Ayana Mathis--The Twelve Tribes of Hattie

Sue Nyathi--The Polygamist

Angela Makholwa--current favorite The Blessed Girl

Maya Angelou--Everything of hers

Toni Morrison--Everything of hers

Book you've faked reading:

At school they prescribed an odd book called I Heard the Owl Call My Name by Margaret Craven. I was young and I couldn't identify with it at all. I read bits, but I don't think I finished. In exams I had to give a brief summary of the book. I did despite having not finished reading it. Actually, I should go back to read it again and see if I would feel differently now.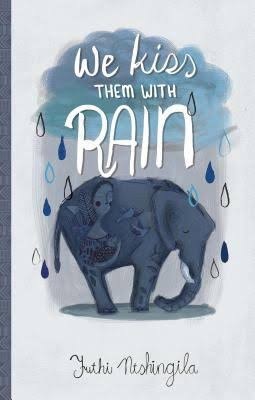 Book you're an evangelist for:

Currently, it's Homegoing by Yaa Gyasi. Ask me again in three months, it would be another title. I read and fall in love with a lot of books. We are in an age where there is so much creative production; we are left spoiled for choice.

Book you've bought for the cover:

None. I look at the blurbs on the back and I get pulled in. I try not to be influenced by reviews because I think lately reviewers are a depressed lot with acid tongues and excessive meanness.

Book you hid from your parents:

None, my parents have long left me to my own devices with my choices from reading to life decisions that I make. I gained their trust early on.

Book that changed your life:

I don't think I have one because I think with each one I am changed by the time I'm done. I haven't had a definitive Damascus moment with a singular book, really.

Favorite line from a book:

"I know why a caged bird sings"--I know that it is a title of one of Maya Angelou's autobiographies but it is my favorite line because it carries with it so much hope.

Five books you'll never part with:

A collection of Maya Angelou's autobiographies.

The Bluest Eye, Song of Solomon, Beloved, Paradise, A Mercy and Home by Toni Morrison

Book you most want to read again for the first time:

The Bluest Eye by Toni Morrison