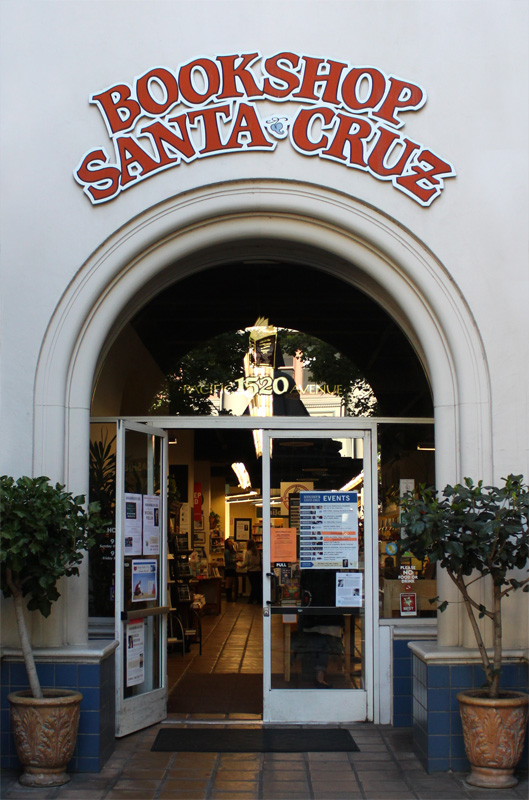 Yesterday afternoon, Bookshop Santa Cruz, Santa Cruz, Calif., tweeted: "Thank you so much to everyone who voted for Bookshop Santa Cruz as Best Bookstore (New) and Runner Up for Best Bookstore (Used) in the @GoodTimesSC 2018 Best of Santa Cruz County! We love being a part of this community and are honored to serve you."
In its announcement, Good Times noted a few of the bookstore's historical highlights, including:
Bookshop Santa Cruz is located in the same spot on Pacific Avenue as its spiritual forebear, the Hip Pocket bookstore, which was open for less than two years in the early 1960s. Among those who could regularly be found hanging out at the Hip Pocket--sometimes pulling a shift behind the cash register--was Jack Kerouac literary hero Neal Cassady.
Bookshop's first employee in 1966 was Jon Scoville, accomplished composer and husband of celebrated dancer/choreographer Tandy Beal.
The wooden rocking horse in Bookshop's beautiful children's books section has been the bookstore's symbol going back four decades.
That rocking horse was one of the first things rescued from the store's damaged interior by then-owner Neal Coonerty after the 1989 Loma Prieta Earthquake.