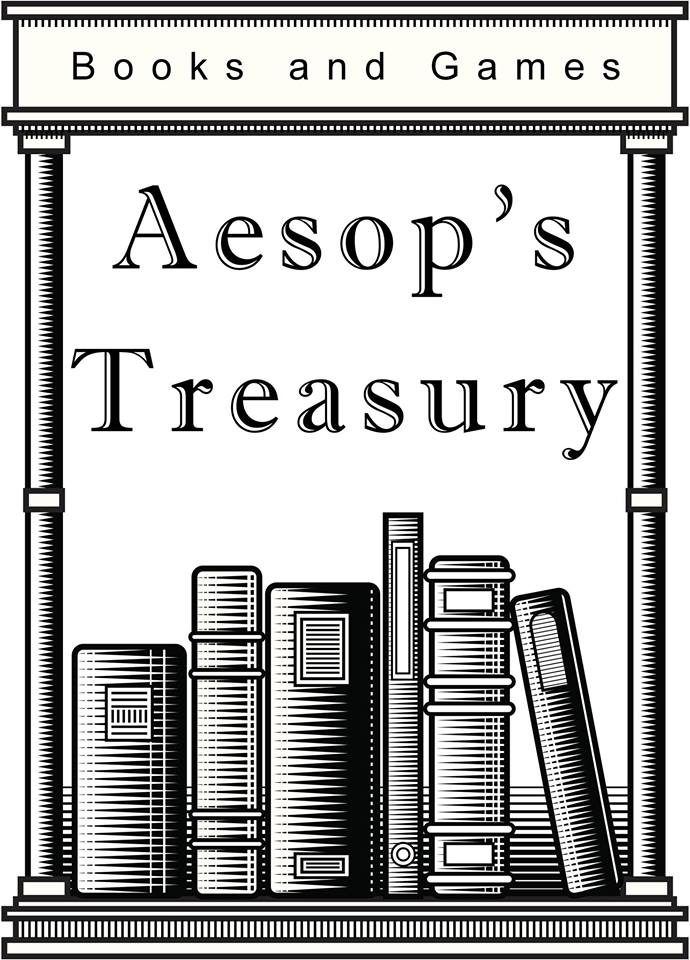 Aesop's Treasury Books and Games opened earlier this year in Farmington, Mo. Bookselling This Week reported that co-owners Vince and Lisa Howard, who launched the new, 3,000-square-foot retail space in an old shirt factory about 70 miles from St. Louis, feature an inventory that is roughly half games and half books, both new and used titles. The Howards said "the community's response continues to be overwhelmingly positive."
"I think the books and games complement each other," said Vince Howard. "A lot of folks who read by default also play games, and a lot of people who are gamers tend to like to read. The store helps people connect who weren't aware that someone else with their interest lived in town."
The store's retail space and 1,200-square-foot gaming space are separated by a foyer, BTW wrote, noting that the "game room, which seats over 60 people, is always full of customers on Saturdays and Sundays who come to play games they bring from home, borrow from the store's demo library, or buy at the store."
Howard said they "understand that games can be expensive, and we sell a lot more games simply by opening the box in front of the customers and showing them the content of the game. We can't compete with Amazon, but at the same time people are still hesitant to buy something just by looking at a picture, so they are willing to pay a few more dollars to be able to come in and hold it in their hands."
He added: "This first year, I'm going to be reinvesting every dime I make back into the store's stock and fixtures, but eventually I would like to become profitable enough to take a day off and bring someone in to cover the counter."