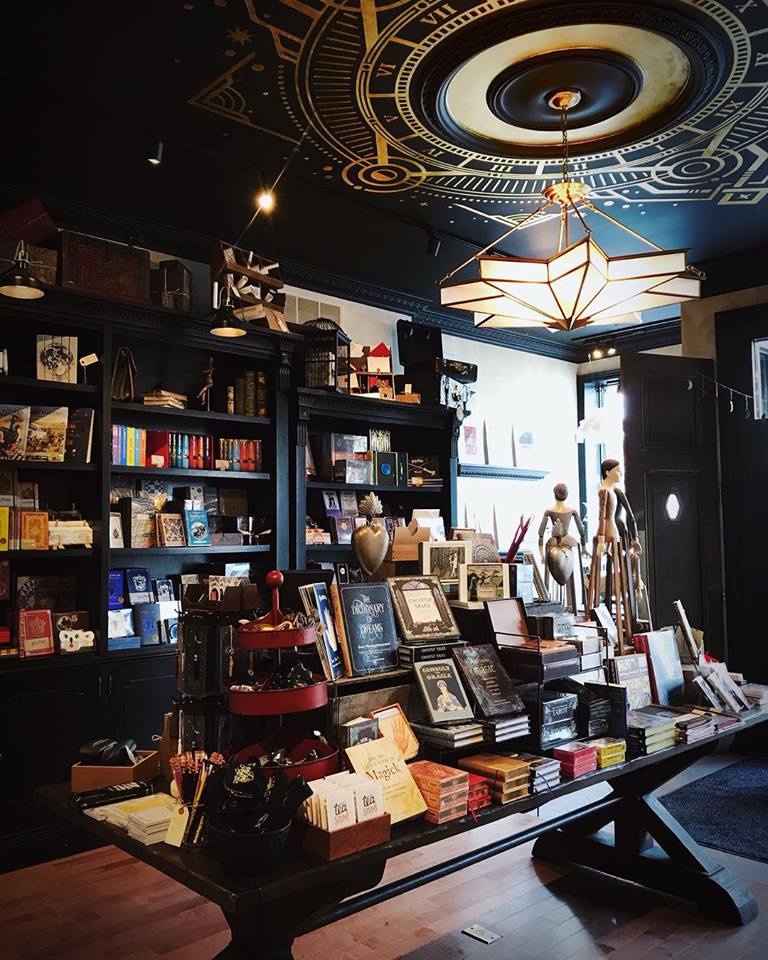 "Do you know that if it wasn't for this book, there would be no Curiosa?!" asked Heather Sauer, co-owner of Toronto's Curiosa: Purveyors of Extraordinary Things in a Facebook post telling the tale of how reading Erin Morgenstern's The Night Circus at a pivotal moment changed her destiny.
"A year ago I had an intense experience that altered the course of our lives and resulted in this shop becoming a reality," she wrote. "A set of circumstances had brought us from casually mentioning this wacky idea we had to a friend (high five to @ghostfaceknitta) to the final stages of signing a lease and riding high on the adrenaline of 'Are we really going to do this?' "
Then a sudden but persistent illness caused her and husband Stephen make "the devastating decision not to move forward with Curiosa. As part of my rehab my doctor had me getting regular massage therapy and as I waited for my appointment one day I read the first section of The Night Circus, aptly called 'Anticipation.' After weeks of crippling fear as some pretty scary potential diagnoses were thrown around, I was taken away from all of it for just a few moments and was delighted by the wonder and intrigue promised by just a few paragraphs! I felt the magic, that feeling that words can't really describe, and I knew right then we were making the wrong decision--even though it didn't make 'sense'--we needed to do this. It was that simple. I talked to Stephen, who called the realtor back and the rest is history. I am happy to say my health has completely improved and I am so thankful every day that we decided to move ahead. I have learned to never underestimate the profound impact of small moments of magic!"