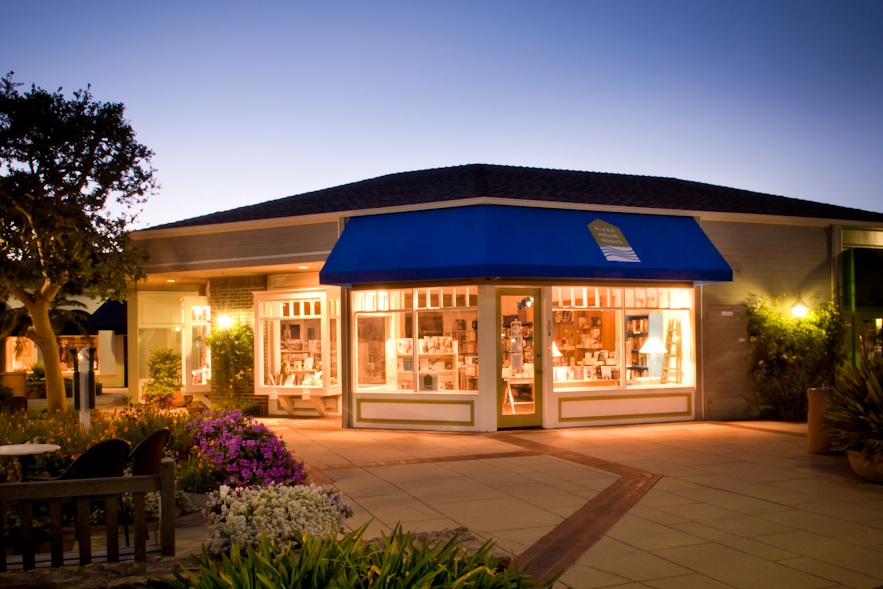 River House Books in Carmel, Calif., which announced earlier this month that it would have to close soon if a buyer wasn't found, will remain open after all. The Monterey Herald reported that on Thursday, co-owner Gordon Simonds said an offer had been accepted for the sale of the store, and if all goes as planned, "ownership of the bookstore should be transferred to its new owners, who are local to the Monterey Peninsula, by May 1."
"We were overwhelmed by the response," Simonds said, adding that he and Diane, his wife and co-owner, received more than 20 queries from interested parties after word got out of the pending closure.
"We fairly quickly focused on the party that we did because of what they brought to the table including retail experience," he added.
They are not revealing the buyer's name until the deal is finalized. In addition to entering into a new lease with the Crossroads Carmel shopping center, the buyer will be purchasing the assets of the business, including its fixtures and inventory, the Herald wrote.