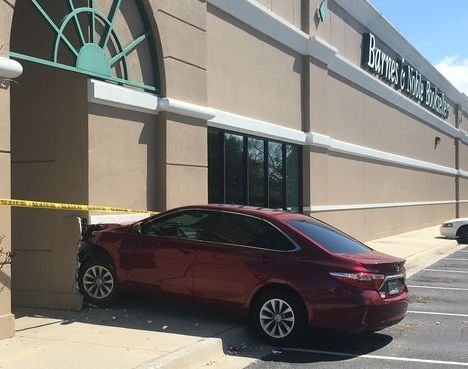 Uber + Barnes & Noble--what could possibly go wrong?
Barnes & Noble and Uber have announced the launch of UberReader, the first mobile app that matches bookloving ride-share customers with B&N bookseller/drivers "to talk about books the way readers do." Uber will now identify B&N drivers with an icon on its app.
B&N said the program allows its employees to earn additional income while using their bookselling skills to recommend titles to passengers. In addition to payment for the ride, participating drivers earn an as-yet-unspecified percentage of sales for every book ordered from B&N's UberReader app using a driver's individualized QR code.
Available for Android and iOS users, UberReader "blends technology with the B&N experience to deliver transportation as well as a new kind of digital browsing that offers a gateway for users to find new books and talk about the ones they love while on the go. Seamless connectivity to the mobile web allows purchase or sampling of new discoveries," the companies said. --Robert Gray