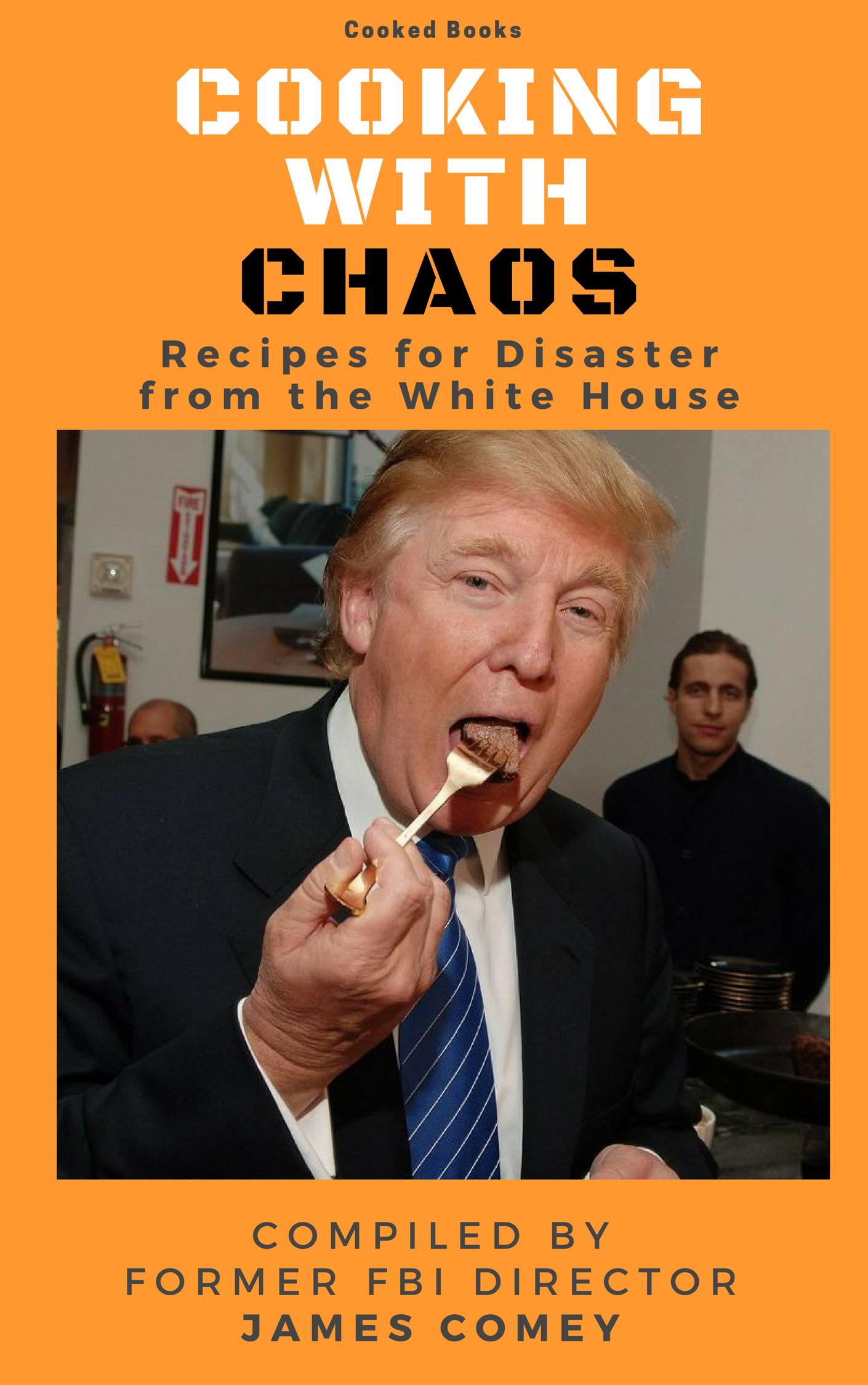 James Comey's book A Higher Loyalty: Truth, Lies, and Leadership won't be released for two more weeks, but the former FBI director has already announced he's working on a follow-up, and it's a little unexpected: a book of recipes collected from former members of the Trump administration. It's called Cooking with Chaos: Recipes for Disaster from the White House, and it's the first title from Macmillan's new imprint, Cooked Books.
Among the standouts:
Former White House communications director Hope Hicks contributes a recipe for sliders and fries à la McDonald's; she notes that she learned to keep these close at hand to help prevent the president from hangry tweeting.
Former chief strategist Steve Bannon shares a selfie with his favorite Deep State Smoothie (the actual ingredients are a deep-state secret, but the lumpy, mud-colored beverage looks... disgusting).
Former White House adviser Omarosa provides instructions for one of the desserts, Orange Fool, served at her White House bridal luncheon; as she explains: "I don't really know how to make it, but I delegated, and everyone seemed happy."
Newly former Secretary of State Rex Tillerson, who hails from Texas, offers a family favorite, Enchiladas de Compañia de Petroleo. He notes, "Growing up, our servants often cooked Mex food, and this is like that."
And Comey's own contribution, American Apple Pie: a classic recipe that "evokes a less unsettled time in America, approximately 437 days ago."
Comey told Shelf Awareness, "When I worked for the government, I'd often enjoy late-night potluck dinners with the White House staff. Since many members of the Trump administration have dispersed, I thought this would be a nice way to get the gang back together. I expect the next time we all see each other will be at the House [of Representatives] for POTUS's impeachment hearing. --Robin Lenz