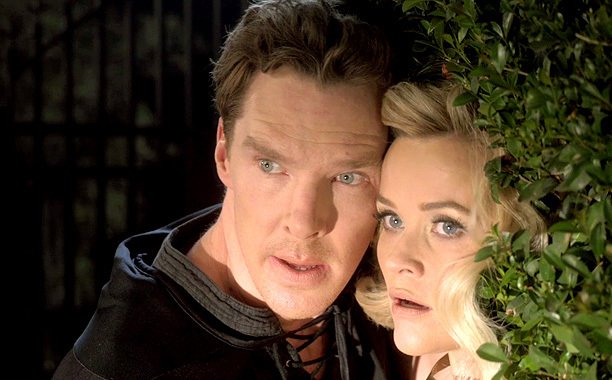 Filming is set to begin this summer on Text Me!, a remake of the 1998 hit movie You've Got Mail, which starred Tom Hanks and Meg Ryan as owners of an all-consuming bookstore chain and threatened small indie children's bookshop, respectively. Benedict Cumberbatch and Reese Witherspoon are in talks to play the lead roles.
Mitchell Kaplan, owner of Books & Books in Miami, Fla., is producing the film via the Mazur/Kaplan Company (The Guernsey Literary and Potato Peel Pie Society, The Man Who Invented Christmas). He said an update of the iconic "bookstore movie" is long overdue, both from a bookseller's and filmmaker's perspective.
"You've Got Mail has become the go-to, cliché media reference every time there is news coverage of the independent bookstore business," Kaplan added. "It's time for a more contemporary version that reflects the world we live in, online and offline. Indie booksellers are so 21st century."
One Hollywood insider who has seen the script said that the "new" Fox Books, like AOL, is not the dominant force it was in the 1990s. The movie will feature the same Fox stores as in the original, with no changes in layout or decor--and even a lot of the same books for sale. The company will also be led by executives who have extensive experience running failing companies in non-book industries and are slowly ridding Fox of employees with bookselling experience. --Robert Gray