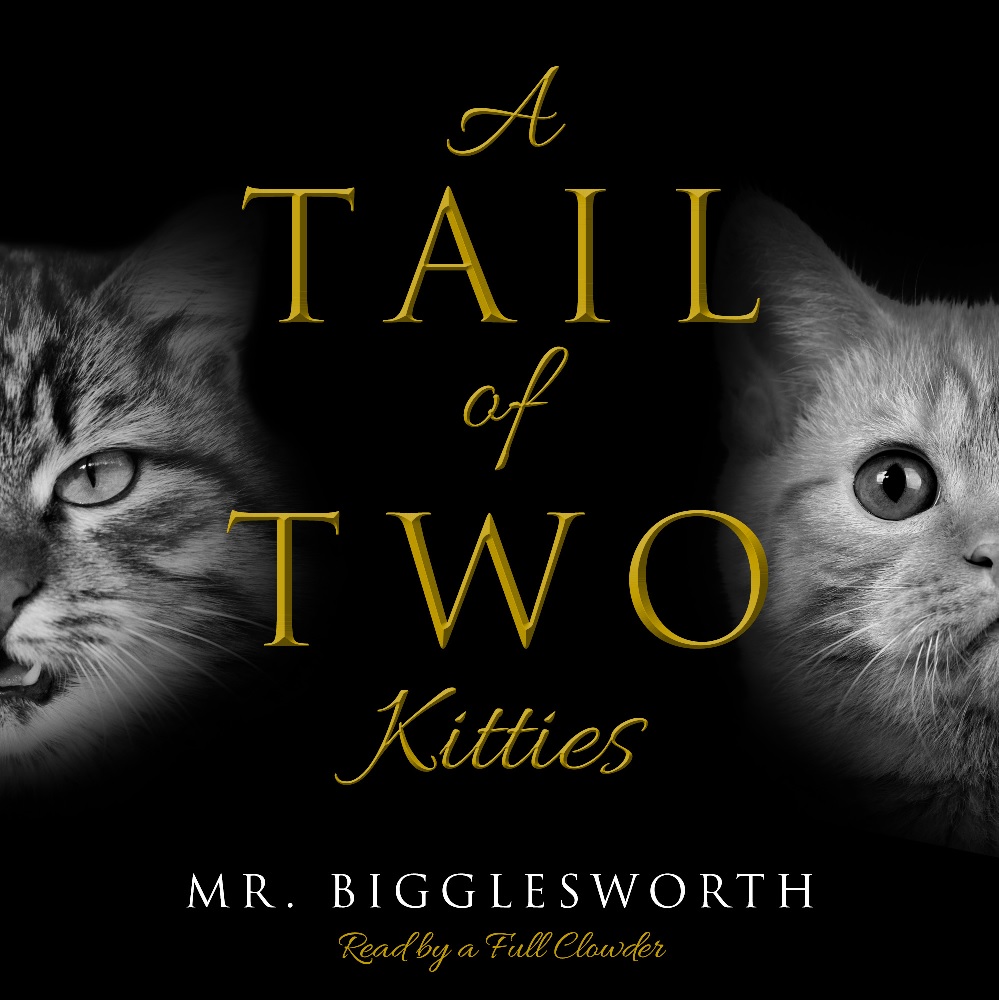 Today is the pub date for A Tail of Two Kitties, a free audiobook by Mr. Bigglesworth, read by a full clowder in the original Cat.
Publisher Libro.fm is pulling out all the stops for a title that has strong appeal to an underserved (and often, they insist, underfed) market. To celebrate "Audiobooks for Cats" day, Libro is offering videos, testimonies and heaps of social media support--including inviting people to take pictures of their cats listening to audiobooks and tagging them #felineindependence.

Here Libro.fm sets the tasty table: "Dr. Catette's release from the Bastille in Purris is the beginning of his reunion with his daughter Lucie in London. His imprisonment had taken him away from her before she had even been born, a tiny kitten without a father.

"Father and daughter must fight for a steady relationship through Lucie's marriage, her new husband, and encounters with the people responsible for throwing Dr. Catette into kitty jail. Through trials and dealings with Purrisian catnip dealers, the family must not only survive their own troubles but also the Great Cat Revolution sweeping across the French countryside."

Already a range of bipeds and quadrupeds are giving A Tail of Two Kitties many thumbs and paws up:

"The dulcet tones of Miss Kitty, Button Whiskerworth, and the other equally talented cast drew me into a fantastic world of tragedy and betrayal. Truly a book to relax with on a rainy day." --Squeekie, Cupboard Maker Books, Enola, Pa.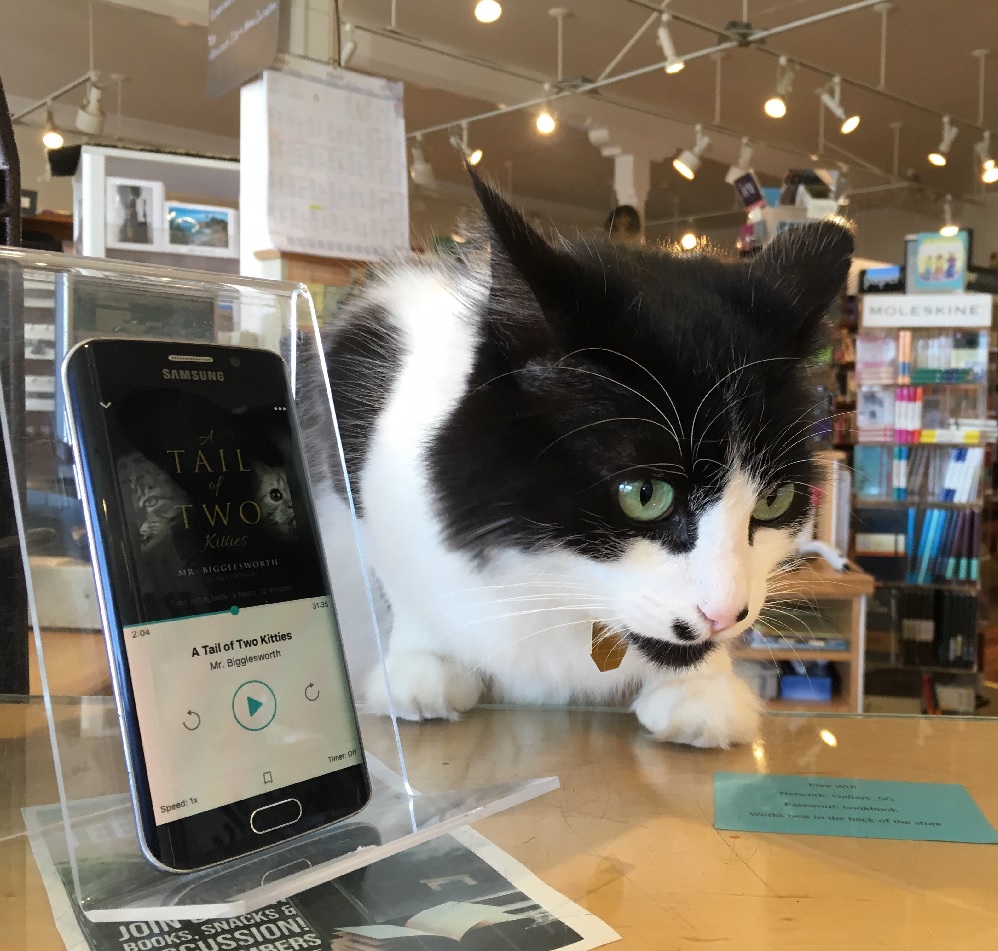 "We have long waited to be able to serve our cat customers as well as we do our human ones and now we finally can. We are excited to provide Libro.fm audiobooks in Cat for the discerning feline listener. Our Book of the Month for Cats selection for April is A Tail of Two Kitties. A classic by the standards of any species, cats will enjoy the high drama and gripping suspense of Dr. Catette's adventures and trials in Purris. You can even give it as a gift to any of your feline friends!" --Kelly Justice, Fountain Bookstore, Richmond, Va.
"Reminiscent of one of my favorite cat classics, The Aristocats, but much sadder. I highly approve." --Annika, Cupboard Maker Books, Enola, Pa.

"A Tail of Two Kitties is both an uplifting view of the changes our society is really trying to make and a serious commentary on what it's like to be a feline in today's world. Told in the voices of some of the most important cats of our time, A Tail of Two Kitties is a collection of true accounts and fantastical 'mewsings' that puts readers of the book and listeners of the audio book into an ethereal frame of mind, drawing them in to this amazing story. This is a book everyone needs. Your family will love it, your cats will love it, and your dog will certainly have a new appreciation for his feline neighbors." --Rob Hawthorn, Gallery Bookshop, Mendocino, Calif.
For more about A Tail of Two Kitties from Libro.fm, click here.