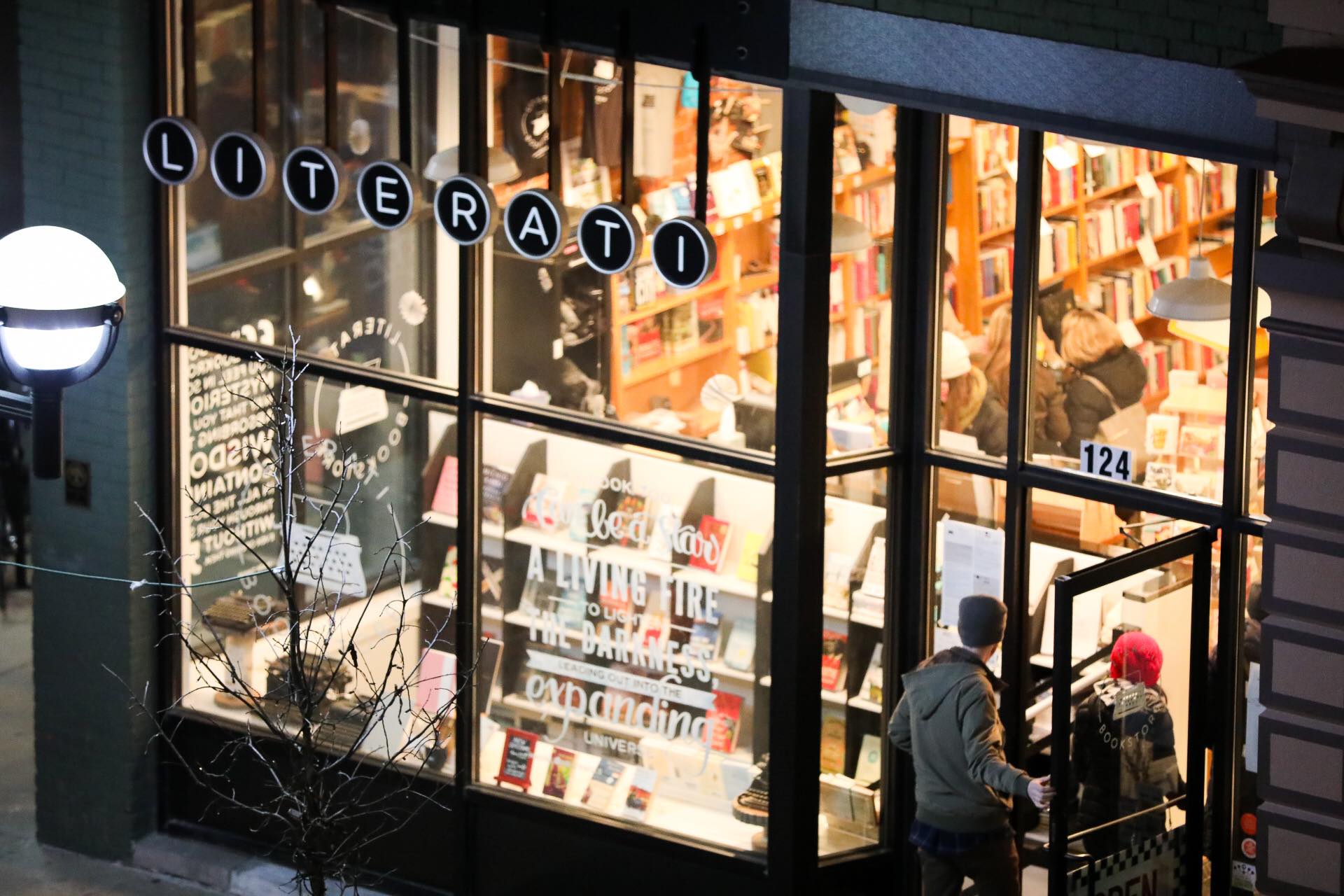 Congratulations to Literati Bookstore, Ann Arbor, Mich., which is celebrating its fifth anniversary this week. Yesterday, on the store's Facebook page, co-owners Mike and Hilary Gustafson wrote: "We opened Literati five years and a day ago. We often looked forward to this milestone. We saw it as a place in the future where we might one day feel securely rooted and supported in our community, and I can say with a full heart that we do feel that way today.
"When we opened Literati we knew the importance of bookstores in our own lives and hoped to continue the long tradition of bookselling in Ann Arbor. We wanted to foster the idea that bookstores are places where people gather, where people discover new ideas, attend readings of an author they've never heard about before, and where people can surprise themselves. These ideas of community, curiosity, and a craving to interact with real people at a real bookstore are not new, and they did not begin here at Literati, but we feel incredibly lucky to work every day to keep them alive.
"And this brings us to the special people in this store who keep bookselling vibrantly alive here at Literati. On this occasion we want to call special attention and give thanks to our amazing staff. We are so fortunate to have not only smart, hardworking, passionate employees, but to have ones that we legitimately consider some of our favorite people on this planet. Their expertise is unrivaled, their enthusiasm contagious, and their humor infectious. But perhaps most importantly, I love watching their generous natures with the community--seeing how they spread their kindness to all those around them. You make this store what it is and are the reason for its success over the years.
"And we thank all of you in the community who have made an effort to support this bookstore and these booksellers. We know you have many choices of where to buy your books, but you choose to buy them from us and it makes us eternally grateful. Thank you. Thank you. Thank you."