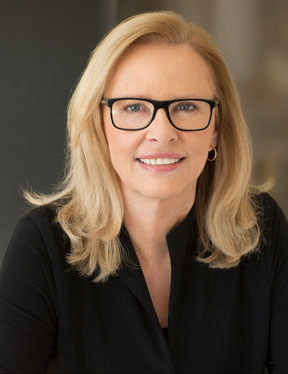 Anita Shreve
Bestselling author Anita Shreve, "who was beloved by fans around the world for her novels and for encouraging other writers," died March 29, the Boston Globe reported. She was 71. "Setting book after book in New England, Ms. Shreve used prose that was both thoughtful and unsparing to offer intimate glimpses of the emotional landscape of her characters and, not incidentally, the region's topography," the Globe noted.
"She wrote beautifully melodic and nuanced prose. I admired every book of hers," said Michael Pietsch, CEO of Hachette Book Group. "She brought a great mind to the observation of emotions."
"I used to marvel at her research that was seamlessly integrated into each book," said Elinor Lipman, a friend and fellow novelist. "The research that she did showed, but not in such a way that you felt the index cards being shuffled and flapping. It was all about the right time and the right fact."
"This is pretty emotional for me," Dan Chartrand, owner of Water Street Bookstore, Exeter, N.H., told SeacoastOnline.com. "Anita was really an amazing person to me especially when I was getting the store started. Aside from being a good personal friend to both myself and the store, she was a great writer, a great local author and community member, but in the end, she was the best person." He added that Shreve had done many events at the bookshop even though she was a "very private" person. "At the same time, she saw it was important to be a member of the local literary community. Really just a wonderful individual."
Shreve's career received a significant boost in 1999 when Oprah Winfrey chose The Pilot's Wife for Oprah's Book Club. The novel was adapted for film, as were Resistance and The Weight of Water. Shreve wrote some 20 books, including Eden Close, Fortune's Rocks, Stella Bain, Strange Fits of Passion, Testimony and Sea Glass.
Jordan Pavlin, her editor at Knopf, which published her final work, The Stars Are Fire, said: "Anita's writing has touched the lives of millions of readers around the world, and she did some of her most elegant, rich, and unforgettable work in the last years of her life. Her body of work is extraordinary, and her books will continue to be read for generations."
Shreve's novels "explored change, loss and troubled marriages, often against the backdrop of a real historical event," the New York Times wrote, adding: "Many of her books featured women in stressful situations, a setup she found rich in possibilities."