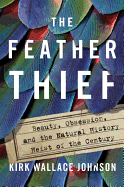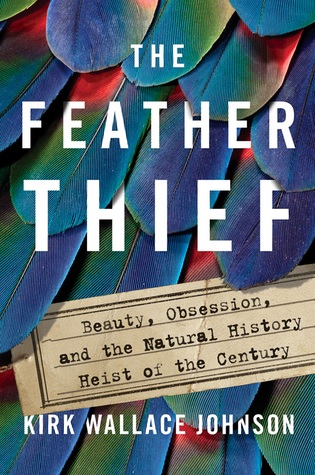 Feathers--who knew? At the turn of the 19th century, fashionable women in Paris and New York were parading under hats with as many exotic bird feathers as they could manage without toppling over. An ounce of snowy egret feathers in 1900 cost more than an ounce of gold. Adventurous bird harvesters swarmed South America and the Malaysian archipelago to feed the demand.

Fast forward 100 years. Obsessive salmon fly-tyers and collectors paid nearly $2,000 on eBay for authentic bird feathers. Protected by anti-poaching and conservation laws, most exotic wild birds of the world were off limits. Sure enough, a thief used the Willie Sutton method to go where the feathers were. In 2009, 22-year-old flautist and world-class fly-tyer Edwin Rist broke into the British Museum of Natural History, housed in a Rothschild mansion in the small Hertfordshire town of Tring. He made off with a suitcase full of carefully stored and catalogued 100-year-old bird carcasses, including some 70 New Guinea birds-of-paradise. It's not easy to fence dead birds, but Rist got away with his misdeed for almost two years before he got nabbed selling baggies of feathers on the Internet.

The Feather Thief is a story about Rist, as well as a history of early naturalists, evolution theory and the Victorian compulsion to collect the oddities of nature. Along the way, it also becomes a primer on fly-tying and the contrasting worlds of fly fisherman and fly collectors. One of the former, Kirk Wallace Johnson, was working a trout stream in New Mexico in 2011 when his guide told him about the great Tring bird theft.

An Iraq and Afghan war vet who helped facilitate visas for the loyal locals who were left behind (described in his first book, To Be a Friend Is Fatal), Johnson was looking for a new writing career move. The feather caper became his obsession, and for five years he doggedly dug into the crime. He researched the travels of Charles Darwin and his contemporary (and scientific rival) Alfred Russel Wallace, who amassed the bird specimens in the Tring museum. He interviewed the constable who finally caught Rist, and the circumspect fly-tyers across the globe who traded in black-market feathers on Internet forums. Persistent but personable, he even managed to interview Rist himself, calming his wife's security worries by telling her: "He's a flute player! He stole feathers. He's not going to do anything!"

Johnson got his story and then some. He took a peek into a world of dazzling natural variety and an underworld of subterfuge and crime--a realm "filled with quirky and obsessive individuals, strange birds, dusty museums, archaic fly recipes, Victorian hats, plume smugglers, grave-robbers, and, at the heart of it all, a flute-playing thief." Richly informative, with handy illustrations, endlessly fascinating and crackingly entertaining, The Feather Thief is the kind of true-crime narrative that gives Erik Larson's much-lauded The Devil in the White City a run for the money. --Bruce Jacobs, founding partner, Watermark Books & Cafe, Wichita, Kan.

Shelf Talker: A bizarre 2009 theft of 100-year-old bird carcasses sends journalist Kirk Wallace Johnson on a five-year odyssey through history, police stations and the Internet black market to chronicle this intriguing crime.