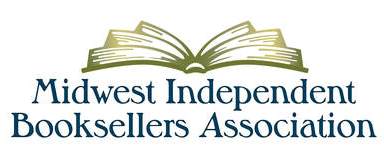 The Midwest Independent Booksellers Association has founded the Midwest Bookseller of the Year Award, which will be presented annually to a bookseller in the MIBA region "in recognition of excellence in the field of bookselling. Winners will exemplify the courage, commitment, and creativity that characterizes independent bookselling in the Midwest." Any bookstore employee is eligible for the award--part time, full time or owner. MIBA's region consists of North Dakota, South Dakota, Wisconsin, Illinois, Iowa, Kansas, Michigan's Upper Peninsula, Minnesota, Missouri and Nebraska.
Through the end of the month, members of the book industry--publishers, reps, distributors and fellow booksellers--can make nominations. MIBA's staff and board of directors will determine the finalists in May and vote on the winner in June. The winner will be announced in early July and will be honored at the Heartland Fall Forum's Book Awards Celebration, to be held this year on October 3. The winner will receive an all-expenses-paid trip to the trade show and conference, including all nights at the hotel, a $400 scholarship to cover travel expenses and entry to all ticketed events.
For details and to make nominations, go to MIBA's website.