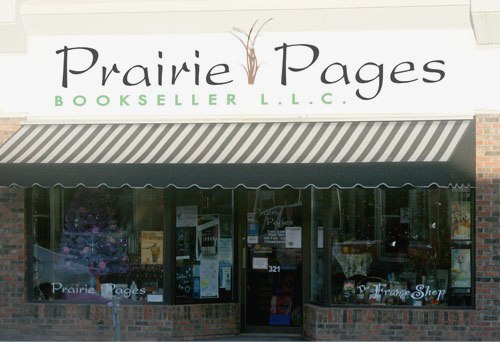 Prairie Pages in Pierre, S.Dak., will be open for at least another month while owners Peggy Stout and Kathy Villa work on finalizing a deal with prospective buyers, the Capital Journal reported.
Villa and Stout are planning an event for Independent Bookstore Day on April 28 that will, hopefully, celebrate the new owners taking possession of the store. Stout told the Capital Journal that the deal is close to being finalized and the prospective buyers are "local people" with history in Pierre. According to the Journal, all that's left to be done before the deal is closed is for the buyers to get "the final details sorted out for the required financial backing."
Stout and Villa, who have owned Prairie Pages for 11 years, have been looking for buyers since late last year. Initially, they said that if they couldn't find a buyer by March 31, the date their lease ended, they would close the store. But with new buyers on the horizon, they have switched to a month-to-month lease, giving them time to finalize a deal. Should the deal not go through, however, the co-owners said April 28 will mark the beginning of a store liquidation sale that would likely run through May.
Stout said that she and Villa "really, really want this to happen."