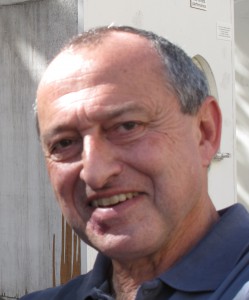 Ben Trisk
Benjamin Trisk, credited with reinvigorating the South African bookstore chain Exclusive Books, has formally stepped down as CEO of the company after being suspended in February by the board. Trisk called the core of the problem "a breakdown in the relationship among shareholders," Business Day wrote. Exclusive Books' majority owner is Global Capital, a South African and Australian investment banking and private-equity firm; Trisk is a minority shareholder.

Exclusive Books recognized yesterday the contribution Trisk made to the "re-engineering of the Exclusive Books business and brand." The company, which has some 20 stores in South Africa, promised "business as usual" following the departure of Trisk, who said he had reached an "amicable settlement" with the board. A former lecturer in financial economics at Wits University and former executive general manager of Premier Group, Trisk became CEO of Exclusive Books in 2013.

South African publishers are reportedly unhappy with Trisk's departure. Bridget Impey, publishing director at Jacana Media, told Business Day, "There will be a great gap left in the bookselling world. He gave it the shot in the arm that we all needed."

Jeremy Boraine, publishing director at Jonathan Ball Publishers, said that Trisk "upgraded key stores and invested in promotions, and kept all the publishers on their toes."

Board member Frank Boner is acting CEO.