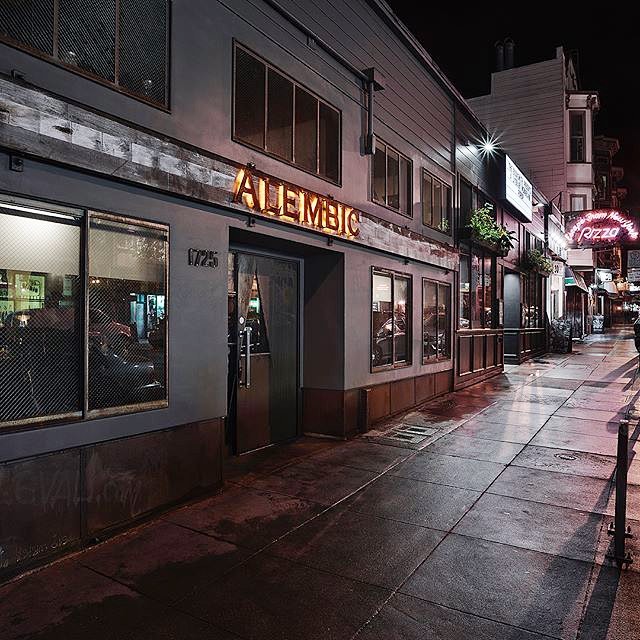 Christin Evans, co-owner of The Booksmith in San Francisco, Calif., has partnered with Mikha Diaz, owner of the now-closed book bar Two Sisters Bar and Books, to buy the Alembic, a 12-year-old craft cocktail bar in San Francisco's Upper Haight neighborhood, Eater SF reported. In addition to food and drink, the revamped Alembic will offer a selection of cookbooks, cocktail guides and more for customers to buy and peruse.
Diaz and Evans plan to bring in an entirely new management team with a new chef and new bar manager, and intend to simplify the food offerings by returning to bar fare such as sliders and wings. On the drink side, the Alembic will continue to provide classic craft cocktails along with rotating seasonal selections. The new owners will close briefly to give the decor a "gentle refresh" and hope to reopen in mid-May.
"Christin and I view this as a legacy business," Diaz told Eater SF. "It's one of those businesses that can have different owners but it's fundamentally its own self--we're not going in to dramatically change it, we're going in to revive its best traditions.