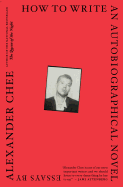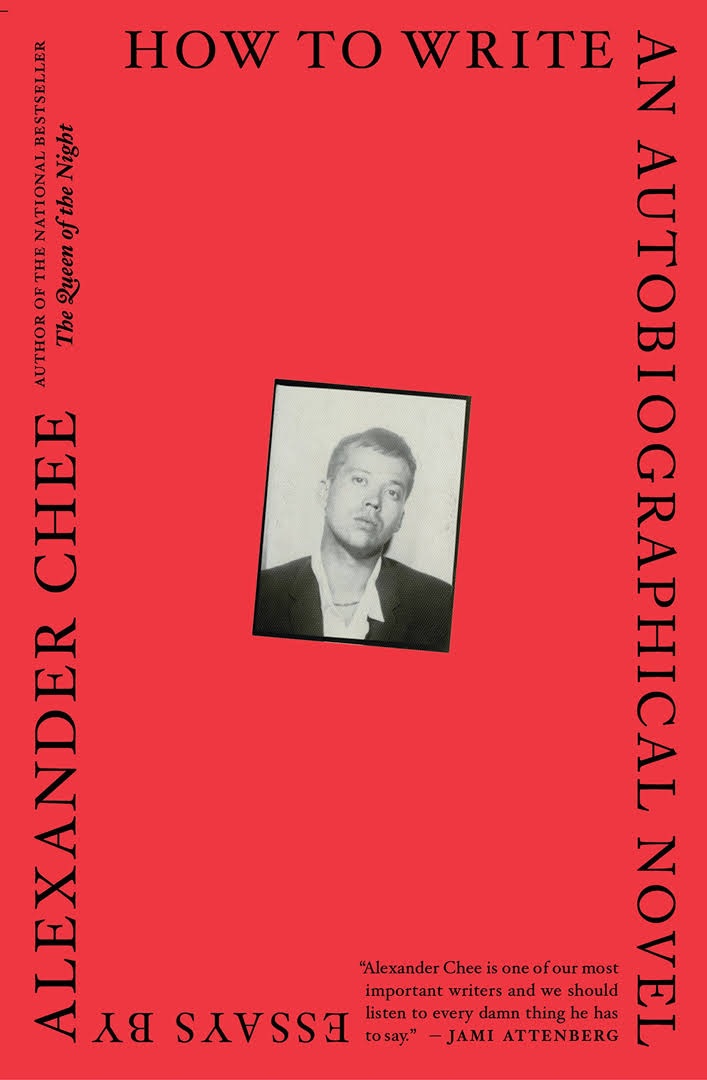 How to Write an Autobiographical Novel, an essay collection by novelist Alexander Chee, bears all the hallmarks of the writer's intelligence, curiosity and precision with language.

In these 16 essays, Chee (Queen of the Night) delineates the creative and emotional journey of a half-Korean gay kid from conservative small-town Maine, who emerges as an important voice in American literature. Chee maps the relationship between identity, activism, writing and literary prestige. In a spirit of playful yet earnest self-interrogation, he picks at his own façade in the early stages of his career. In "My Parade," he writes of venturing outside his social class trying to infiltrate America's literary ranks: "While I didn't have their background, what I did have in these social settings were my looks, a sharp eye, a sharper tongue, and a penchant for making a spectacle of myself." In "Mr. and Mrs. B," he recalls working as a waiter for William Buckley--the famous conservative--to support himself as a writer. That Buckley denigrates AIDS victims while skinny dipping with young male servants is not lost on the impishly perceptive Chee.

The same wiliness turns sadder in essays like "Girl" and "After Peter," in which the author recounts his experiences in San Francisco during the AIDS epidemic of the 1980s and '90s. He describes the birth of his activism and, with the beauty of elegy, the friends and lovers he lost to the disease. He also explores xenophobia and the strange alienation of being mixed race. His observations on "passing" are spot-on: "historically, we are allowed neither the privileges of the ruling class nor the community of those who are ruled. To each side that disowns us, we represent everything the other does not have."

As much as Chee's essays exhume the autobiographical details of his life, collectively they're concerned with something greater than autobiography--the struggle and triumph of the novel. In the collection's titular essay, he explains that writing fiction is necessary "because the ways you are human are not always visible to yourself." In "100 Things About Writing a Novel"--Chee's most striking and poetic piece--he attributes the creative process not to the writer or the reader, but to the novel itself. "The novel is already at the door," he advises. "Waiting, but just for a little. It is the lover again, impatient again. Wanting again for you to know everything."

Entertaining and illuminating, How to Write an Autobiographical Novel will serve writing students and teachers well. Not a straightforward handbook on craft, its lessons nonetheless excite and inspire creative thinking. In equal measure, the collection's humanity and grace will tug the heartstrings of the general reader. --Scott Neuffer, writer, poet, editor of trampset

Shelf Talker: Novelist Alexander Chee demonstrates how to transform life into art in this sharp and thoughtful collection of essays.