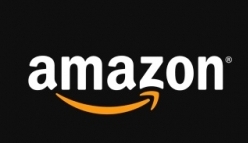 Amazon plans to open its fourth Nevada fulfillment center, an 800,000+-square-foot facility in North Las Vegas, which will handle small items such as books, household items and toys.
"This is good news for our state and for North Las Vegas," said Nevada Governor Brian Sandoval. "Amazon has been a partner with Nevada in helping to grow our economy, and I am pleased that they will continue to be a partner with us into the future."
North Las Vegas Mayor John Lee commented: "The rapidly expanding presence of Amazon in North Las Vegas speaks to the relationship the city has cultivated with the company and the ease and speed of doing business in North Las Vegas, efforts that are paying off in dividends by creating thousands of jobs for our hardworking residents and growing our city's tax base."
---
In other Amazon news, President Trump has continued his blistering attacks on the company, founder Jeff Bezos and the Bezos-owned Washington Post with a series of unsubstantiated accusations claiming Amazon is taking advantage of the U.S. Postal Service by shipping its packages at reduced rates, not paying sufficient taxes and slanting the Post's coverage of the presidency in a "fake news" direction.
One example was cited by the New York Times Tuesday: "If the P.O. 'increased its parcel rates, Amazon's shipping costs would rise by $2.6 Billion,' " Trump tweeted, although it was not clear what report he was citing. "This Post Office scam must stop. Amazon must pay real costs (and taxes) now!"
The president told reporters this week that the USPS "delivers packages for Amazon at a very low rate," adding: "If you look at the cost that we're subsidizing, we're giving a subsidy to Amazon." He declined to be specific.
In a recent tweet, Trump called the Post the "chief lobbyist" for Amazon, "repeating his unsubstantiated attack on the newspaper," the Times reported.
"There isn't anybody here who is paid by Amazon," Martin Baron, the Post's executive editor, had responded to an earlier attack. "Not one penny."
Although Amazon shares have recovered somewhat, the Times wrote that "before the open, the stock had dropped 4% since news website Axios reported last week that Trump was obsessed with Amazon and wanted to curb its power, possibly with antitrust action."
Bookselling This Week noted this week that "while President Trump's ongoing personal conflict with Amazon CEO Jeff Bezos is well-documented, critics of Amazon's practices have underscored the legitimacy of critiques of Amazon as a monopoly. On Thursday, March 29, Minnesota Representative Keith Ellison said in a statement: 'The Trump administration should rein in giants like Amazon because they have an unfair stranglehold on the competition, not because the president has a personal feud with a company's CEO.' "
Today's Wall Street Journal reported that Trump's "most recent statements prompted White House aides to go back to him this week to tell him his Amazon critique might be 'missing the point,' a White House official said. In response, Mr. Trump has been 'digging in,' this person said. In past briefings, Mr. Trump's advisers have told him how Amazon pays taxes, the person familiar with the matter said."
Thus far, there has been no formal response from Bezos to Trump's ongoing attacks other than the one familiar to the book trade: "Amazon declined to comment."