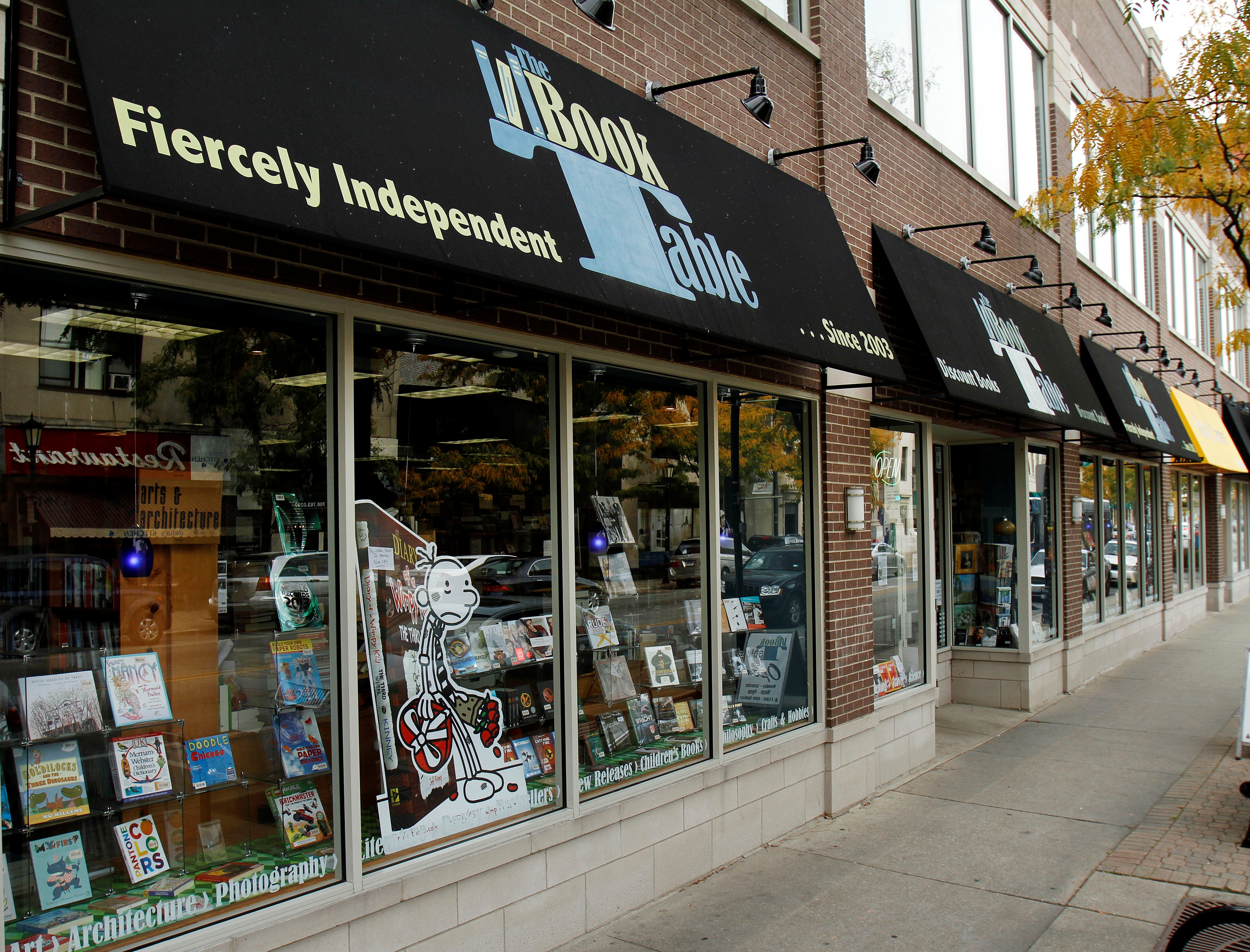 The Book Table in Oak Park., Ill., is celebrating its 15th anniversary this summer by expanding into an adjacent storefront, and owners Jason Smith and Rachel Weaver have launched an Indiegogo campaign to help raise capital for the expansion. Smith and Weaver, who are husband and wife, signed the lease for the new space last month and are looking to raise $50,000. With about a month to go, they've raised just over $8,200.
The expansion will give Weaver and Smith an additional 2,800 square feet, bringing the store's total to 8,400. The additional space will allow them to give art, photography and architecture books their own storefront, and enable them to expand the science fiction, fantasy, YA and cookbook sections.
Smith and Weaver added that since Borders Books & Music closed in 2011, they've been devoting more and more store space to new books. The expansion will enable them to return to their "roots in selling deeply discounted and used books" without sacrificing their new book inventory.
The space into which Weaver and Smith will expand is the same storefront in which the Book Table opened in in 2003. They moved next door, into the store's current 5,600-square-foot location, in 2008, right before the financial crisis, and have decided to start a crowdfunding campaign this time in order to head into the transition on a more solid financial footing. They also noted that their street is scheduled to be repaved next year.
"Stores typically face a 20%-40% drop in business during construction projects, and ideally we would have a fresh line of credit available to us during that time rather than already having substantial debt to shoulder," they wrote. "So, while this may not be the ideal time to expand the store, we are also keenly aware that we may not have this opportunity again."
Smith and Weaver hope to open the expanded space in July and will keep the Book Table open during renovations.